Brand Photography Business Launch Program
Build a Profitable Personal Brand Photography Business in 8 weeks
Learn how to create a personal branding photography business that will guarantee you stand apart from the competition.
Why you need to build a personal branding photography business today!
Personal Branding Photography is your future.  With so many businesses starting up today there is a huge need for those businesses to have photography that is unique, curated and authentic to them.  For start ups to stay relevant they need to have images that differentiate them from their competition.
The need for personal branding photographers is on the rise.  Now is the time to start developing your brand to take advantage of this emerging opportunity.  The competition is going to continue to get thicker and thicker making it harder for you to differentiate yourself from your competition.
Developing your personal branding photography business needs to happen now and it needs to happen fast.
With our help and expertise in personal branding photography, we will hold your hand, tell you what to do and exactly how to do it.  In just eight weeks we will develop a unique and profitable personal branding photography business that will turn your prospects into high paying clients.
Develop a marketing message that converts
Start smart.  Build the foundation of your brand with a strong message that is clear, understandable, and speaks directly to your ideal client.
Make the competition irrelevant.
In eight weeks
You will have everything you need to successfully launch a personal brand photography business while charging premium pricing.
You take pretty pictures, but is that really enough?
In our program we will help you build the strong foundation for your brand that most photographers fail to do.  You will learn how to convert prospects into paying clients by simply refining your brand message to be clear, understandable, and relatable.
If you can clearly define the problem that your ideal customer struggles with, you can help them solve it.  This will position you as the expert they've been searching for!
Know that you are doing it right
Build:  Get clear on your who, what and why.
Develop:  Make profit with a clear plan.
Create:  Strategic content marketing.
Design:  Make your brand memorable.
So you don't have to go chasing clients anymore.
So you can have the freedom to do what you want in life.
So you don't have to go back to working for someone else.
So you can get paid more without the hustle.
Maybe you've been doing pretty well working as a family or wedding photographer for a while. But you're ready to branch out and try personal branding photography.  
Smart move.
Unfortunately, just like you, other photographers are starting to catch on to this new opportunity.
It's more important than ever to develop a brand strategy that will separate you from looking like everyone else.  How you position yourself will determine your success in this industry.
Starting a business is hard enough.  Understanding how to market your business and make money while doing it is downright overwhelming.  
You deserve to feel at ease and have confidence knowing that you can build a unique and profitable personal branding photography business.
All you need is an expert partner who can hold your hand through this process.  You need someone who will give you the confidence that you are doing it right, someone who will tell you what to do and exactly how to do it.   
You don't have the time or energy to try to figure it all out on your own.  
And failure isn't an option.  
I get it.  I've been there.  
I know how scary it is to walk into uncharted territory.  Always feeling one step behind and never feeling sure of yourself or your decisions.
I started my business when nobody even knew what personal branding photography was.  
That was just two years ago.
Today I have a personal branding photography business and get paid premium pricing by serving my ideal clients.  They find me, they follow me, they hire me because my brand doesn't blend in.
I will show you how to do it all in just 8 weeks.
With my experience in branding, photography and marketing, you will have everything you need to get it done right and get it done fast.
Shine Your Light and Share Your Gifts with the World.
This is your time.
Don't miss the moment!
This is for you if –
You want a personal branding photography business, but have no idea where to start.
You don't have the time or resources to figure it out on your own.
You want an expert partner to guide you through the process with confidence.
You want to develop a unique brand and strategies that will set you apart from the competition.
This is not for you if –
You're ok with being a "me too" brand and looking like everyone else in the industry.
You're not willing to step outside of your comfort zone.
You're not willing to go all in and commit to being a badass game-changer.
You think that pretty pictures are enough to differentiate you from others.
What's this going to cost me?
The longer you put it off, the more it may be costing you. 
How many potential clients are passing you up because your messaging is unclear, confusing and uninspiring?
Do your potential clients understand why they need to hire you?
How many potential clients go to your website and can't figure out what makes you different than the competition?
This is not just another webinar, it's a 1:1 partnership.
Your investment
One-time full price fee:
$5,000.00
Or 3 payments of:
$2,000.00
Because this is deep 1:1 work, we only take two clients per month to give each client the full immersive experience.
Apply now or hop on the waitlist.
Be at ease. Remove the overwhelm of trying to do it yourself.  Get it done fast!
Get 1:1 consulting from an expert who's done all the leg work for you.
Learn how to charge a premium to do what you love.
Develop your brand story and learn how to invite your ideal client into your story.
Learn how to market your business without being sales-y.
Position yourself as the expert and enhance your customer's experience.
Weekly 1:1 scheduled virtual meetings.
Get clarity in your branding and marketing message.
Develop a high level digital marketing strategy.
Get your business up and running immediately.
Stop spinning your wheels!  Fast track your growth and save years of expensive trial and error.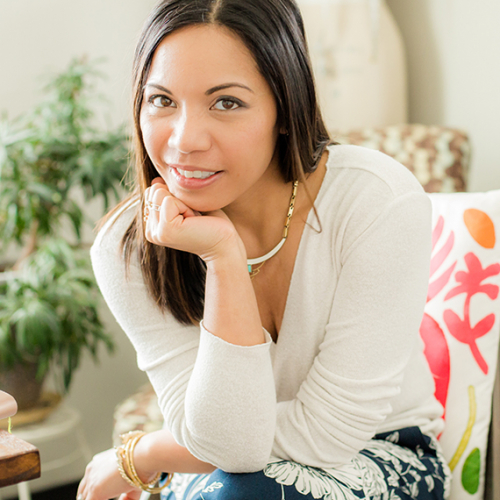 Personal Branding Photographer // Brand Development Consultant
I teach photographers how to develop profitable personal brand photography businesses.   
With over 18 years experience in branding, marketing, design and photography, I've become an expert in helping my clients create authentic businesses that ensures that their brand gets seen, felt and heard.
Having a pretty website isn't enough.  You need a strong, clear and understandable marketing message that helps people understand why they need your services.
Ruby was able to help me narrow my focus on who my target audience is for massage through a detailed questionnaire which created the outline for my story. She then created inspiration boards for my focal points. The visual acuity it brought helped to constellate my many facets into one cohesive story. In my response, with her intuition and years of expertise in branding, Ruby also challenged some of my notions to bring about clarity. This process brought life to Maya Moon Massage with creativity, humor and presence. I would absolutely recommend Ruby to any of my friends, colleagues and community who are looking to take their business to the next level, be it just starting out or expanding and diversifying your brand. Love you Ruby!

Maya Moon Massage
GOT QUESTIONS? I HAVE ANSWERS!
Do I need to be a photographer to start this business?
Yes.  I don't teach photography.  Having strong photography skills is definitely a must.  I don't believe you have to be so technically savvy, but you should have an eye for great composition.
The 8 week program is a one-time fee of $5000.  Or 3 monthly payments $2000.
I started my personal branding photography business 2 years ago and it was a very new concept.  Not a lot people knew what it was.  Since then, it's totally exploded.  I can help personal branding photographers simply from my own experience in building my successful brand.  I'm giving away the exact blueprint of resources and knowledge that I worked hard to build and create on my own.  You will be able to start your business in a fraction of the time it took me and money it took me.
How often will we be working together?
We'll work together once a week (for eight weeks) for either one hour or two hours depending on what the deliverable is that week.  We will schedule out those meetings ahead of time and work on a set workflow from start to finish.  I will also be offering two follow up bonus sessions if you sign up today.
QUESTIONS ABOUT CONTENT DELIVERY:
Do I need specific software to work together?
Yes, you should have photoshop & illustrator.  We'll also use Canva and Mailchimp (free online software).
Will you be designing my logo?
No, I'm not a graphic designer.  I will be creating a custom brand style guide.  This is something you can give to a graphic designer to stay in line with your brand image.
Will you be developing my website?
No, I'm not a web developer.  However, I will be designing a website wireframe of your landing page for you to follow and use for your website.  It will include the marketing message we will develop together in the first half of our engagement.  The wireframe design will be delivered to you by week eight.
What is involved in the marketing plan?
It involves building a strategic marketing message that will speak directly to your ideal client.  That message will be clear, understandable and relatable. This will build trust and loyalty with your followers.  We'll use this messaging to build your funnels:  lead magnets (to build your email list), your content calendar (blogging – SEO strategy), your resource library (value add for your ICA), and targeted FB ads.
Will you also be helping me with social media and grow my following?
No, I don't do social media marketing.  However, I can give suggestions on best practices to grow your followers.
QUESTIONS ABOUT CUSTOMER SERVICE:
You will be billed once the contract/ agreement has been signed.
We accept all major credit cards.
We accept checks.
What is the refund policy?
You can receive a full refund if you cancel up to two weeks before our first call.
TO BE A SUCCESSFUL PERSONAL BRANDING PHOTOGRAPHER YOU NEED A BRAND THAT STANDS OUT!
WE'LL SHOW YOU HOW TO DO IT RIGHT
 ACT NOW!
FREE BONUS GIFT:  TWO FOLLOW UP WEEKS + DONE FOR YOU SWIPE FILES
Canned email messages and responses
Contracts
Proposals
Questionnaires
'How to' lesson on how to create compelling storyboards for your clients.
$1000 VALUE
Branding Bootcamp One Day Workshop
Date / Time / Location
Friday, November 16, 2018
9:30a – 4:30p
Bothell, WA (address disclosed at time of registration)
days

hours

minutes

seconds
Take advantage of this emerging opportunity!
Nothing can stop you now!  I know how hard you've worked to get to this point.  You have everything you need to build a profitable personal branding photography business.
I know that you have a burning desire to have a successful photography business.  As an entrepreneur, you can't help but dream of turning your talents into a profitable reality.  You want to utilize your experience, your talent and your god-given gifts to make a real impact on your community and the world.
I know it seems complicated, but it's actually a fun and easy process.  You don't have to do this on your own, I'll be with you every step of the way.
Don't let fear stop you from living your highest potential.