We helped Havenlee Home create a profitable business model with the opportunity to continue to evolve and scale.  We built a brand that was designed with intention and care – making it easy to convert prospects into paying clients.
How can we help you bring your inspired vision to life?
Challenge:
Jennifer Brink reached out when she decided it was time to take the leap into entrepreneurship and pursue a new career direction that was aligned with her true passions in life.  She recognized the potential in an idea that she had, but wasn't sure how to pull it all together and create a profitable business that resonated with the people she knew it could help most.
Jennifer wanted a brand that would align with her core values and vision while positioning her business in a way that would continue to scale and grow.  Most importantly she wanted to create a business that would bring more happiness and joy to the world.
Strategy:
First we developed a business plan and got very clear on her mission, vision, revenue streams and profitability.  Then we were able to identify her ideal target audience which helped us write the exact words that would resonate most with them.
Design:
We wanted Havenlee Home to feel modern, relaxed, cozy, welcoming, happy, joyful and confident.  The palette is soft and earthy, yet clean and fresh.  The soft buttery yellow is used as the core color and balanced out with the grounded warm neutrals.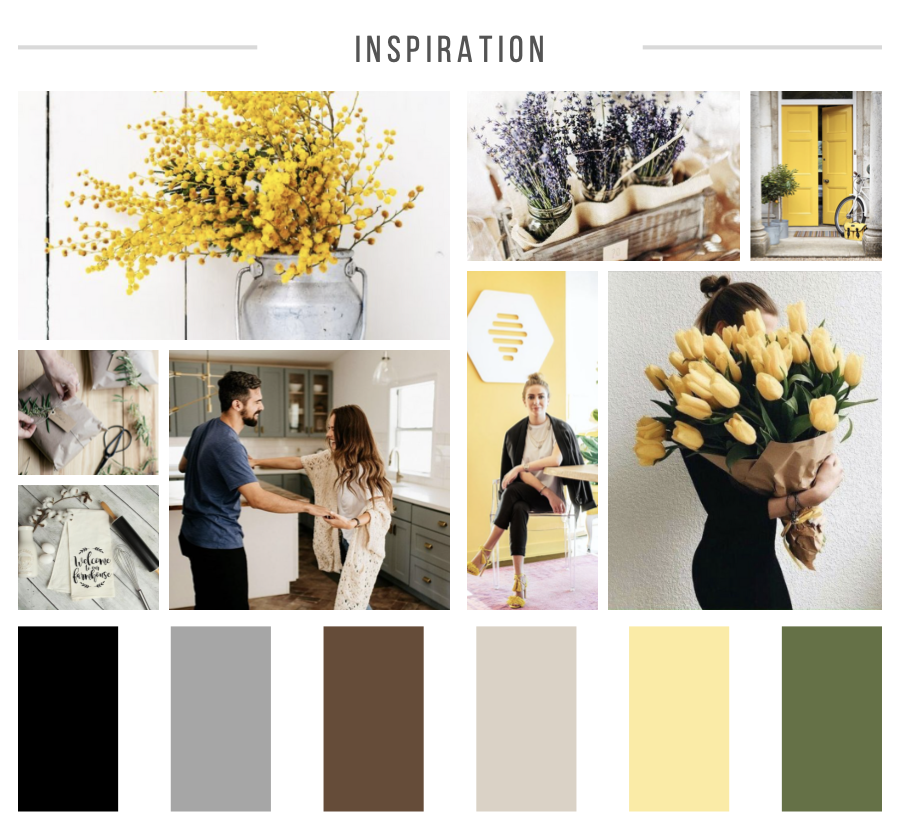 Results:
After a few short months Havenlee Home was born!  We were able to create a strong business foundation that would continue to grow and scale based on customer needs and the evolution of the brand.  In such a competitive industry, such a Real Estate, Jennifer found a niche that is untapped and full of growth potential.  We were able to help bring it to life.
Jennifer is able to use all of the branding assets to create consistency across all her social media platforms and print collateral.  Her brand is easy to identify amongst all the noise in digital media.  And it was designed to stand the test of time.
Anyone who visits the Havenlee Home website is clear about who they serve, what they do, how they do it and what the transformation will be.  
Brand Position:
Havenlee Home offers bespoke new homeowner experiences.  Helping real estate agents create memorable moments for their clients to celebrate the purchase of their new home with style.
Scope of Work:
Business Development Consulting & Coaching
Business Model
Business Launch Strategy
Brand Strategy
Brand Style Guide
Brand Design
Brand Photography
Website Copy
Website Design
Website Wireframe