How can we help you bring your brand vision to life?
Challenge:
Shannon Colcher came to us because she was ready to start materializing her life coaching business.  She was completing her certifications and began coaching as a side hustle.  However, she struggled to be able to explain her business, what she did, how she did it, and who she helped.
Shannon's coaching approach is different as it incorporates dance and movement as a way for women to tap into their felt senses and get closer to their authentic selves.
Strategy:
We began by building out Shannon's business model in a way that would be supportive of her vision and her truth.  We got clear on how she wanted to show up in the world and position her brand so we clearly communicate her offers and reach those who need her most.
Design:
Asha Kin brand key words were: Feminine, Nurturing, Freeing, Confident, Energizing, Sensual.  We used soft, feminine colors balanced with warm and cool neutrals.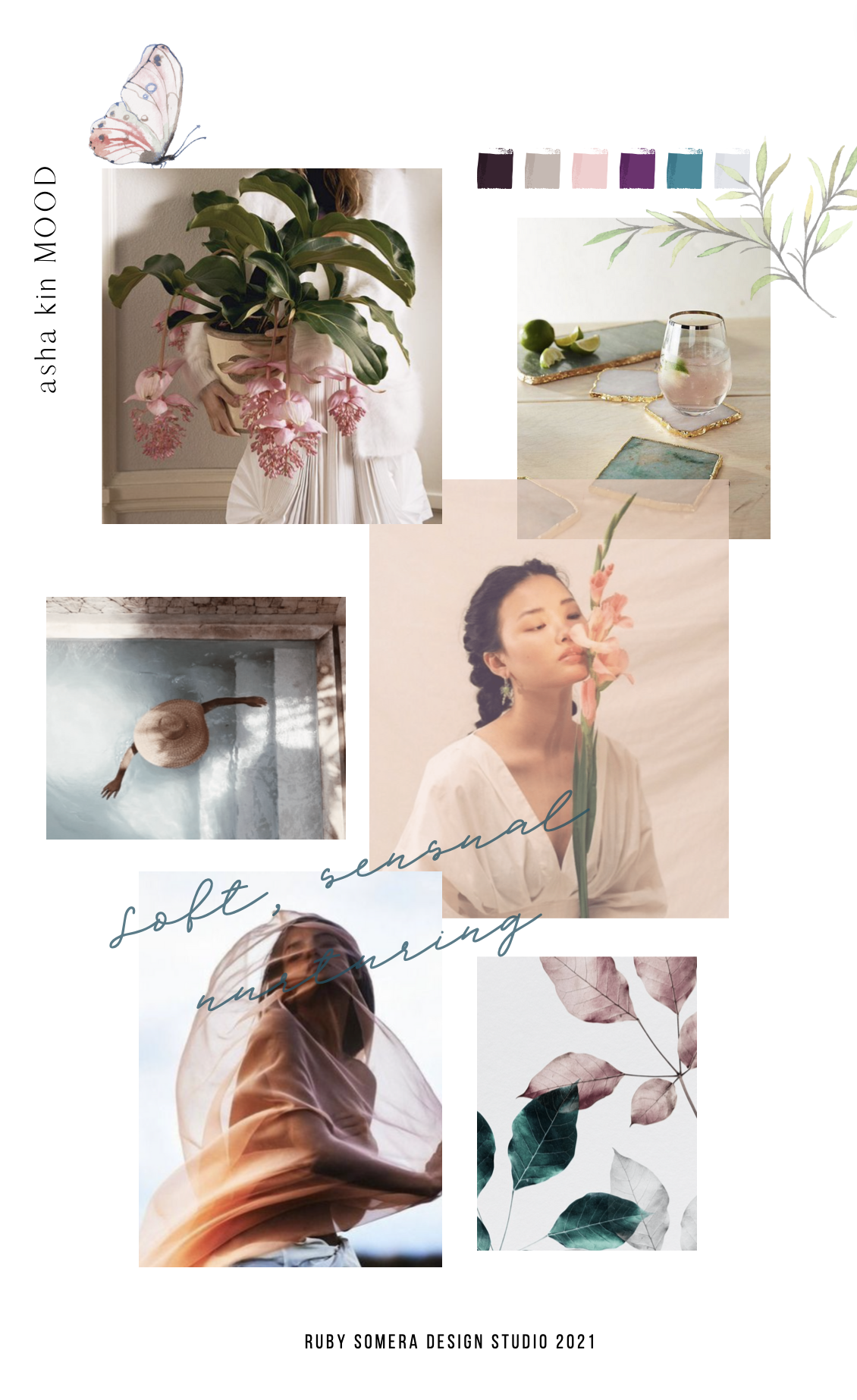 Results:
Asha Kin was born!  Together we created a brand that was a true embodiment of Shannon and her work as a coach and dancer.  We were able to distill down to the root of her offerings so that her clients could really feel whether she was right for them or not.
Brand Position:
Holistic life coaching + body movement. Providing women with a safe space to connect more deeply with their higher Self and true feminine nature.
Scope of Work:
Business Development
Brand Strategy
Brand Design
Brand Photography
Website Copy
Website Design
Logo Design