How to Create a Simple Website that Converts
How do you even get started with creating a branded website?  By now, I'm sure you're aware of how big of an impact your website can have on your business.  BUT  just in case – I'm going to share with you the secret sauce.  Learn how to create a website with a simple marketing message that can help convert your prospects into paying clients.
Who doesn't want that?
Meet the Enneagram Coach on a Mission to Keep it Real
It wasn't until I met Elyse that I even learned what the Enneagram assessment test was.
Before we even began our work together she had me take the test and whoa!  I was blown away by how accurate the assessment was.
The Enneagram is complex and such a powerful transformational tool.
The problem?  With it's complexities how do you actually use the Enneagram to transform your life?
Enter Creative Types.
How to Create a Website with a Simple Marketing Message
My number 1 rule – don't over complicate things.  Using too many big words, industry words, fluffy words – no bueno.  Anybody coming to your website, within the first minute of arriving, should be able to understand and identify exactly what you do.
THE LANDING PAGE CHECKLIST
See how we created the Creative Types landing page by making sure we could answer each of the seven questions below.
PRO TIP – Don't make anyone think too hard when they land on your website.  The simpler your words are the more likely people will want to stay and check things out.
1.  What service are you providing?  Creative Types:  Enneagram Coaching
2.  How is what you're providing going to improve my life?  Creative Types:  Deepen Awareness, Improve relationships and Be your authentic self.
3. I like what I'm hearing, what do I do next?  Creative Types:  Schedule a Call
4. What are the benefits of working with you?  Creative Types:  Gain the tools to improve relationships and lose the unwanted drama.
5. What's the process?  Is it easy?  Creative Types:  Yes, so easy!  1. Discover, 2. Navigate, 3. Integrate.
6. Can I really trust you?  Do you really understand me and what I need?  Creative Types:  Yes, "It's time to get real."
7.  Really?  Can I?  Pinky swear?  Creative Types:  Yes, check out all of the people that I've worked with before and see what they have to say about it.
See how it all came together!
The inspiration:
Words – Trustworthy, approachable, intelligent, grounded
Colors – Neutral, strong, earthy & calming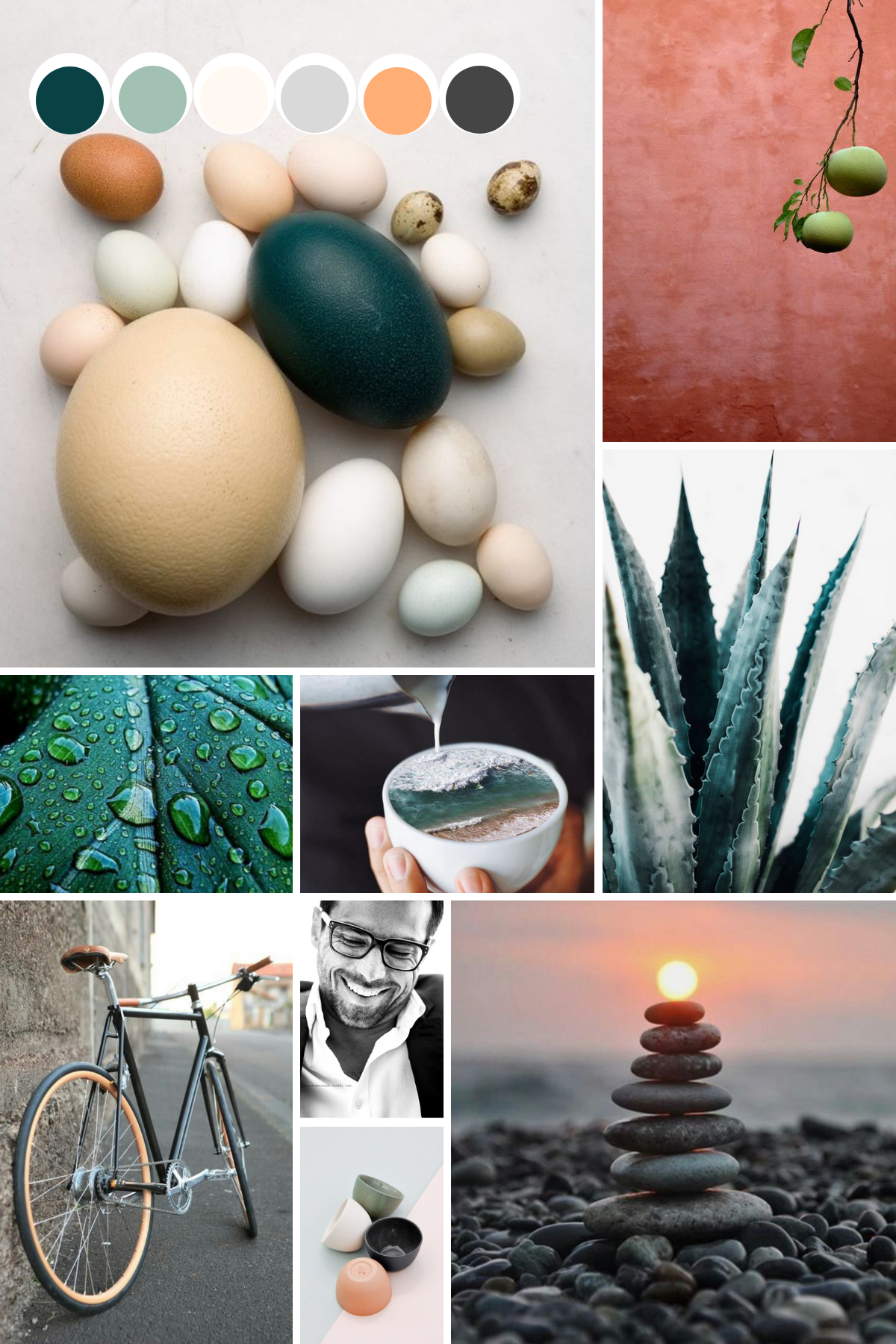 The Final Product.  Love.
PRO TIP – Consider getting professional branded photos done.  Trust me.  It's a game changer!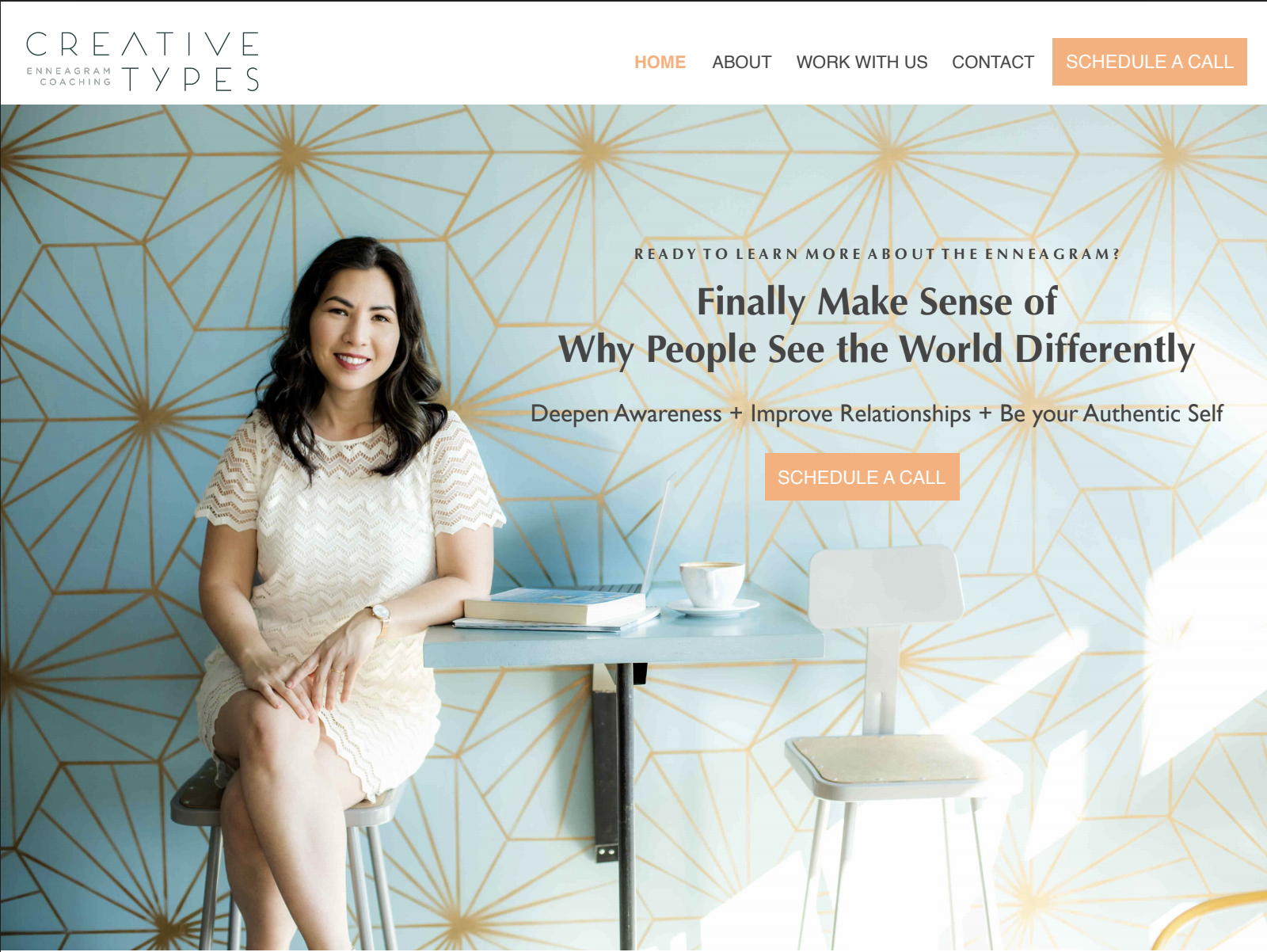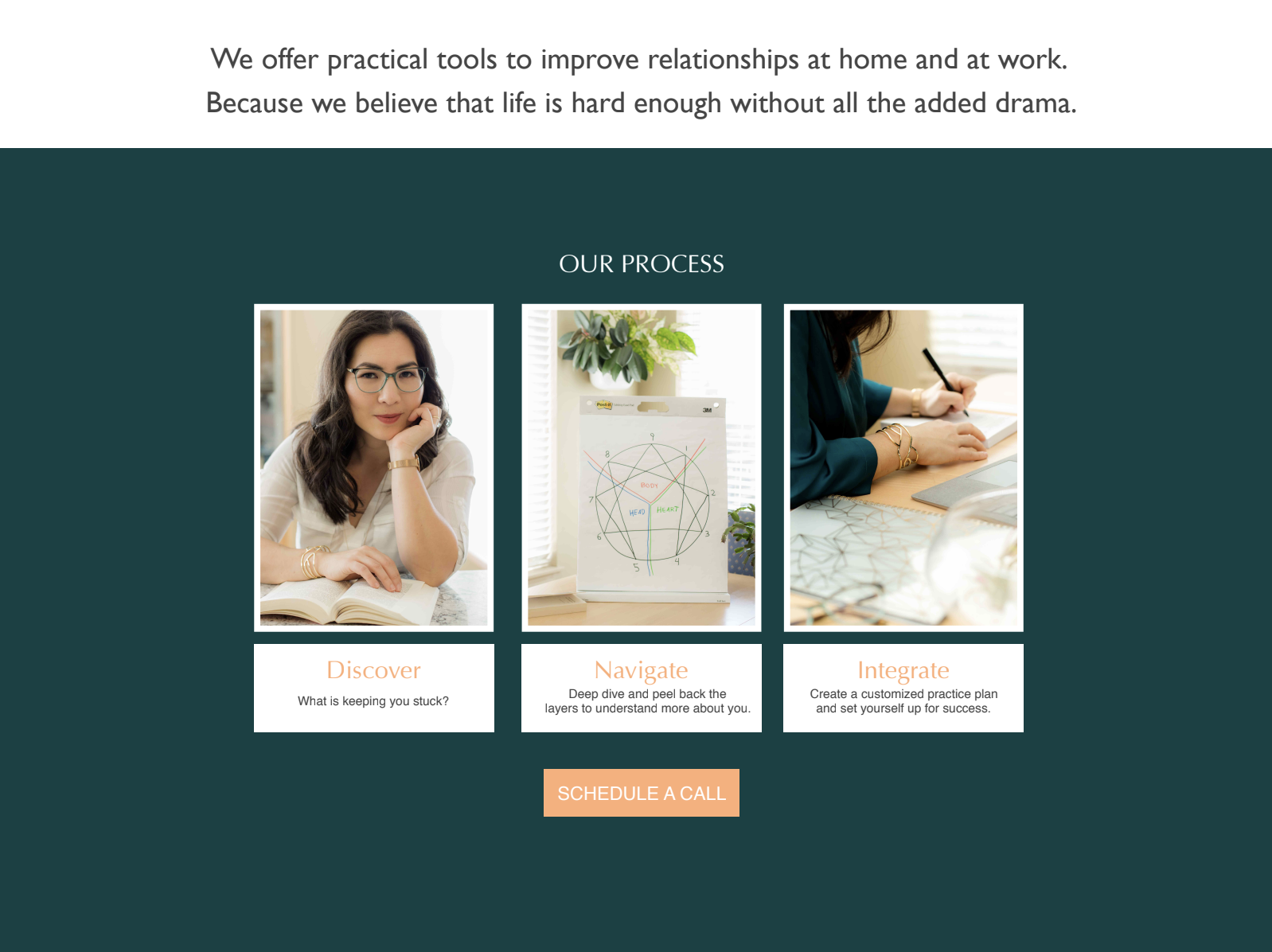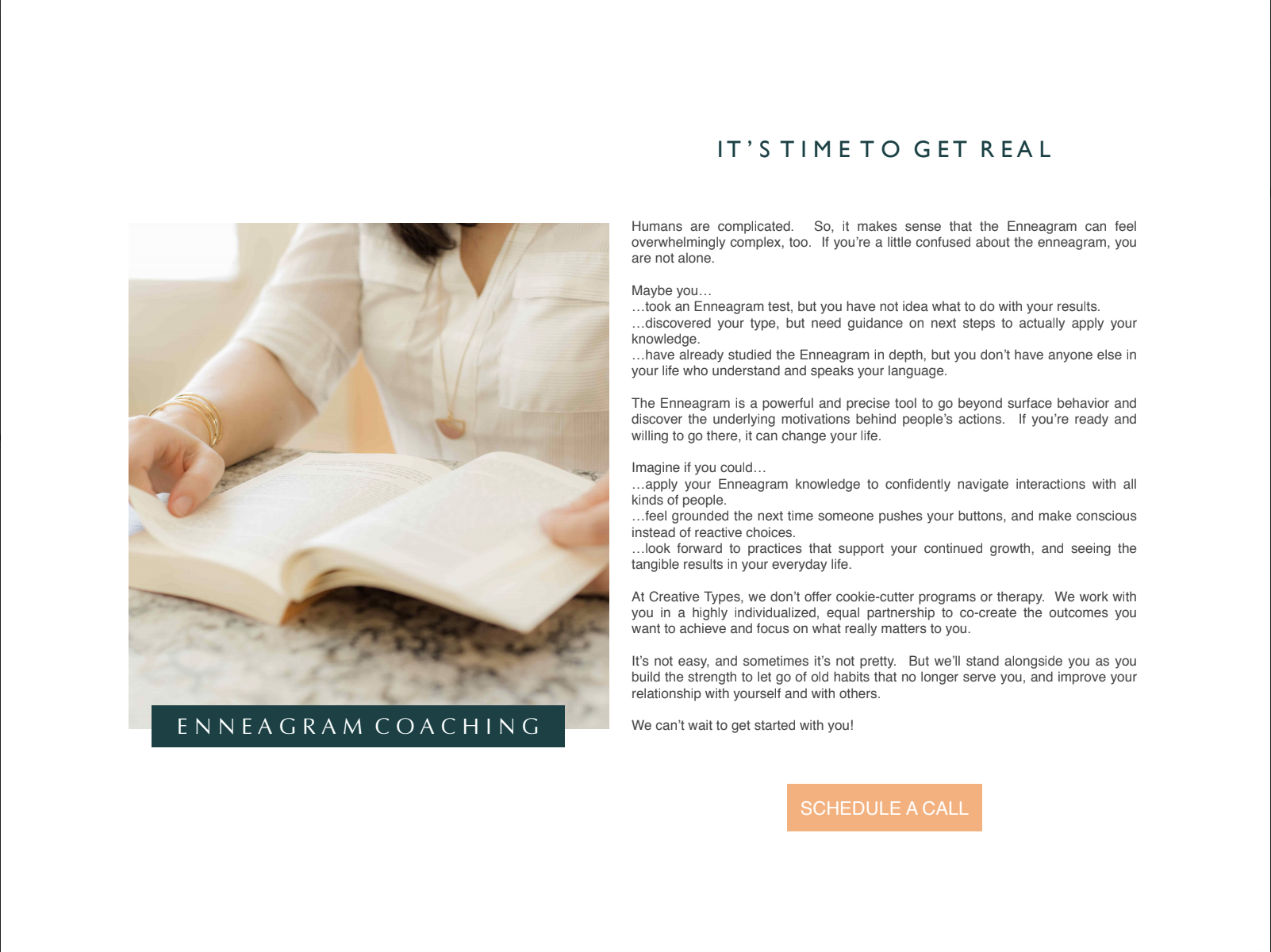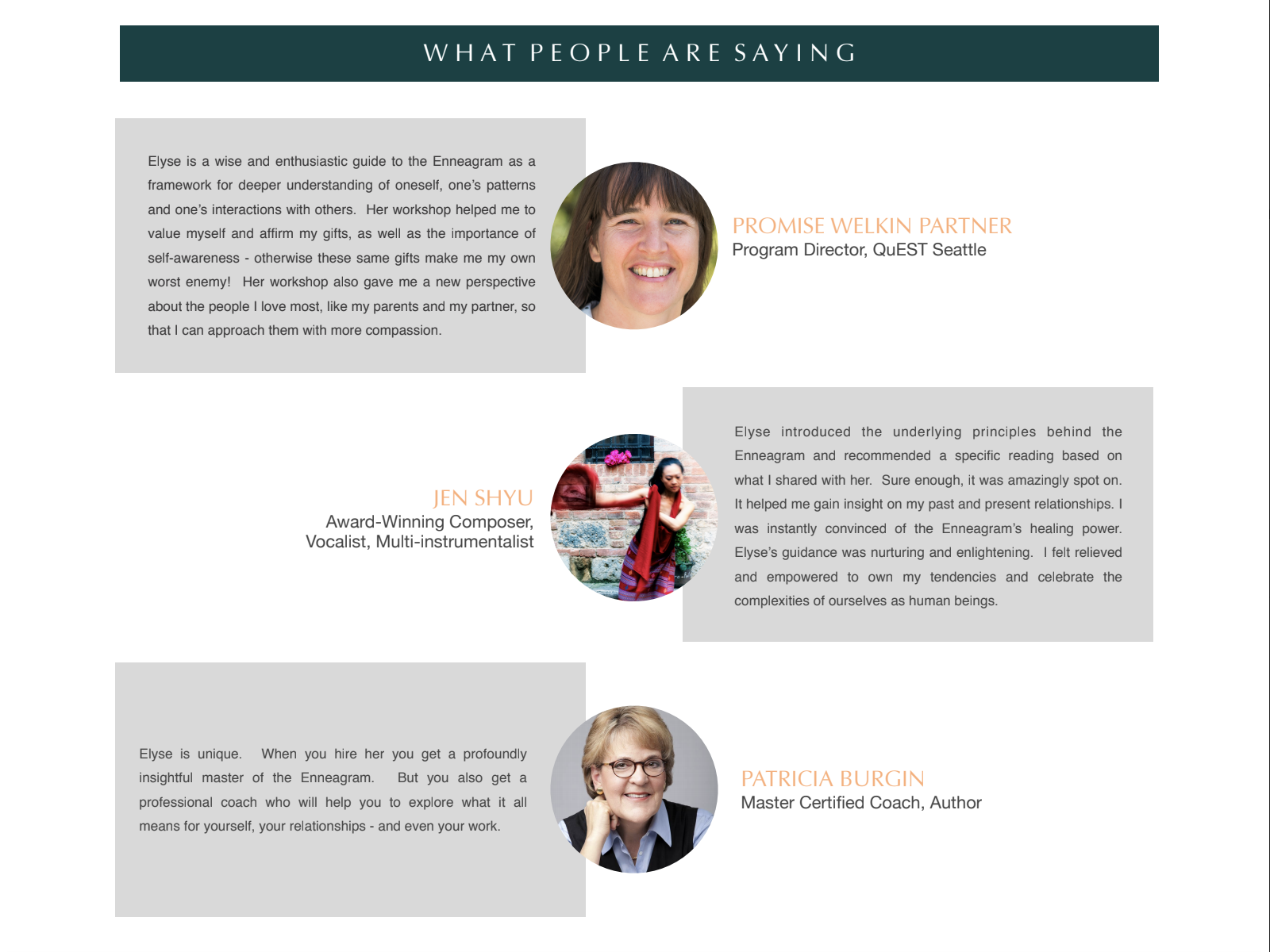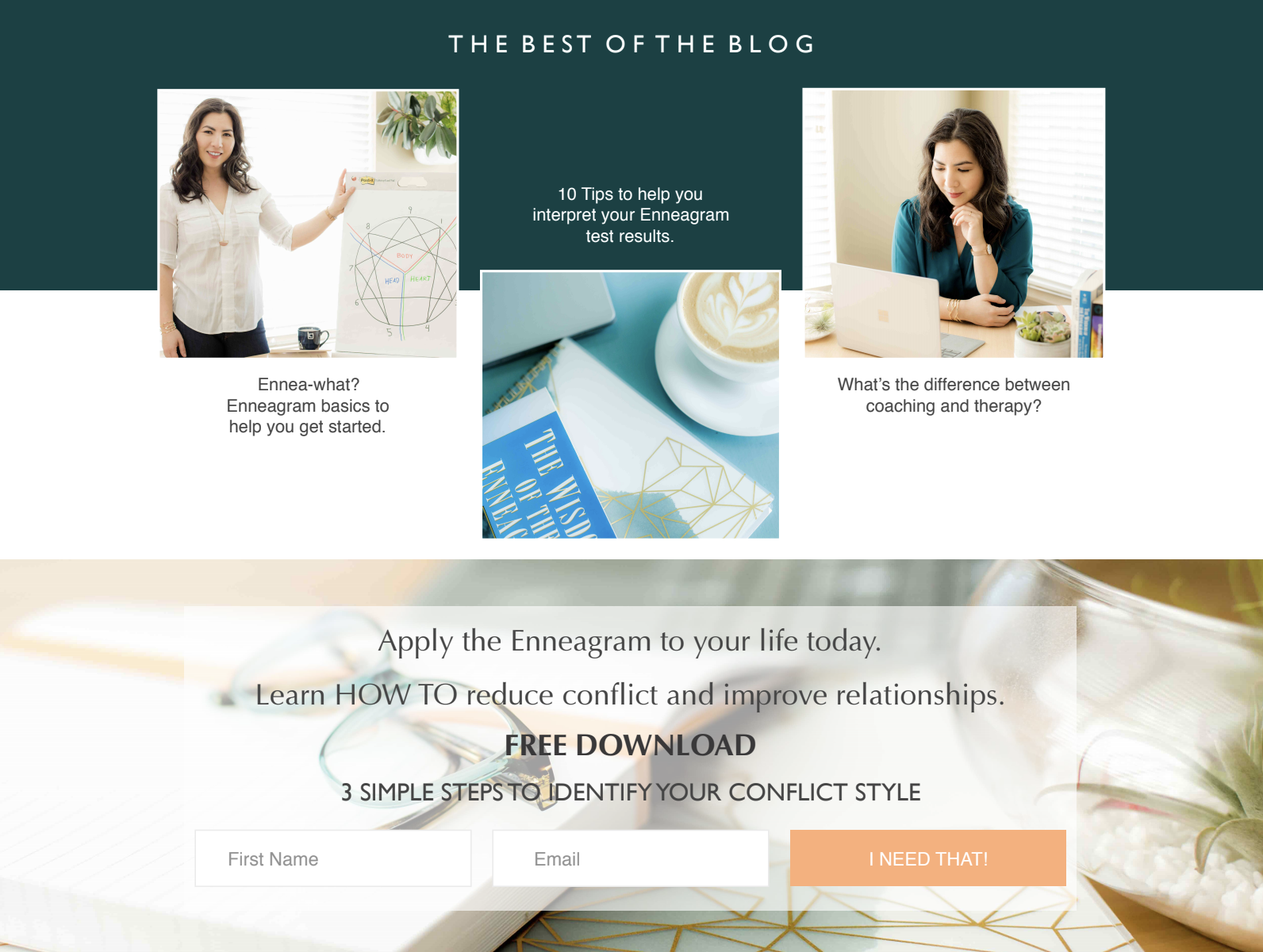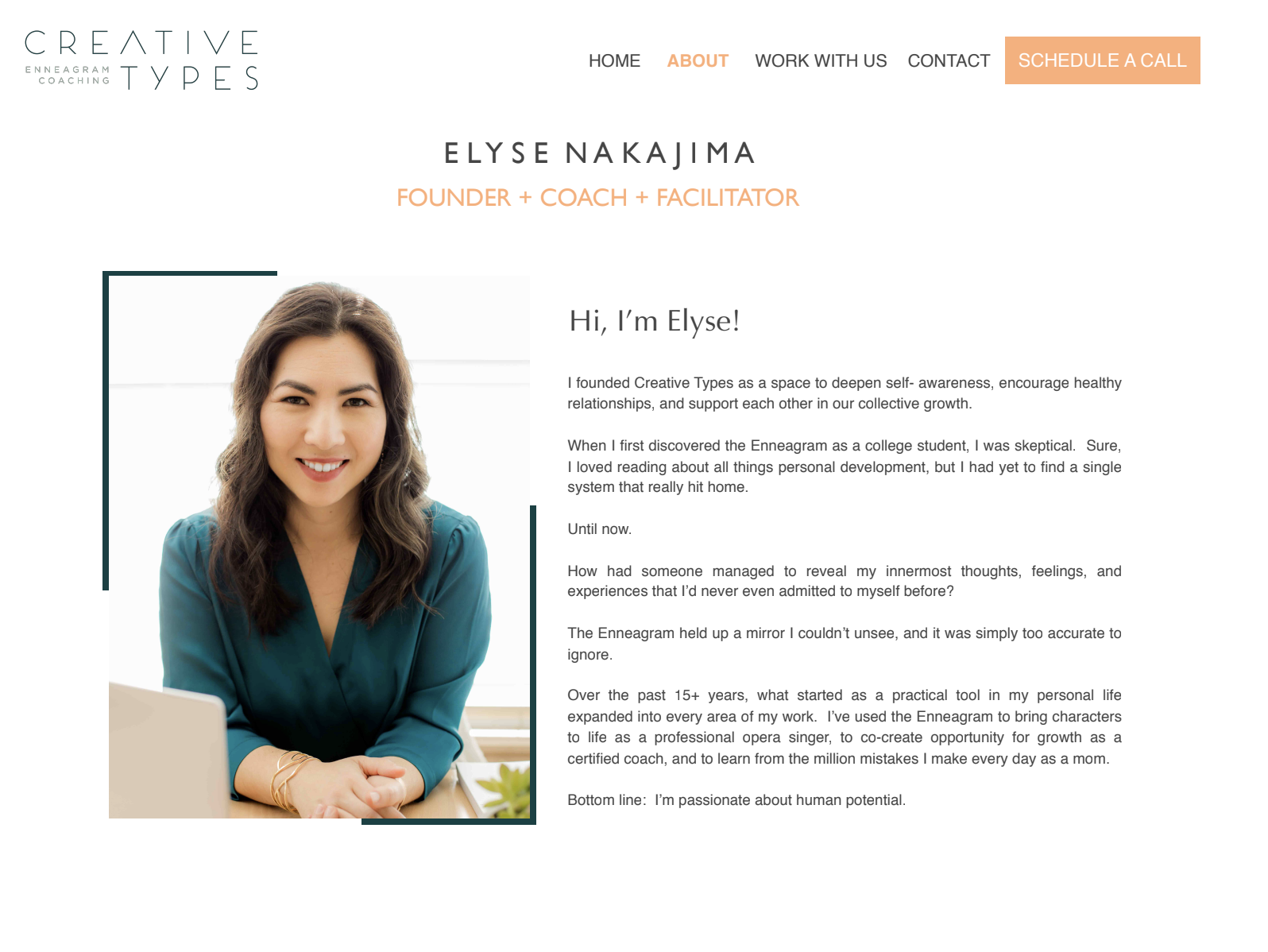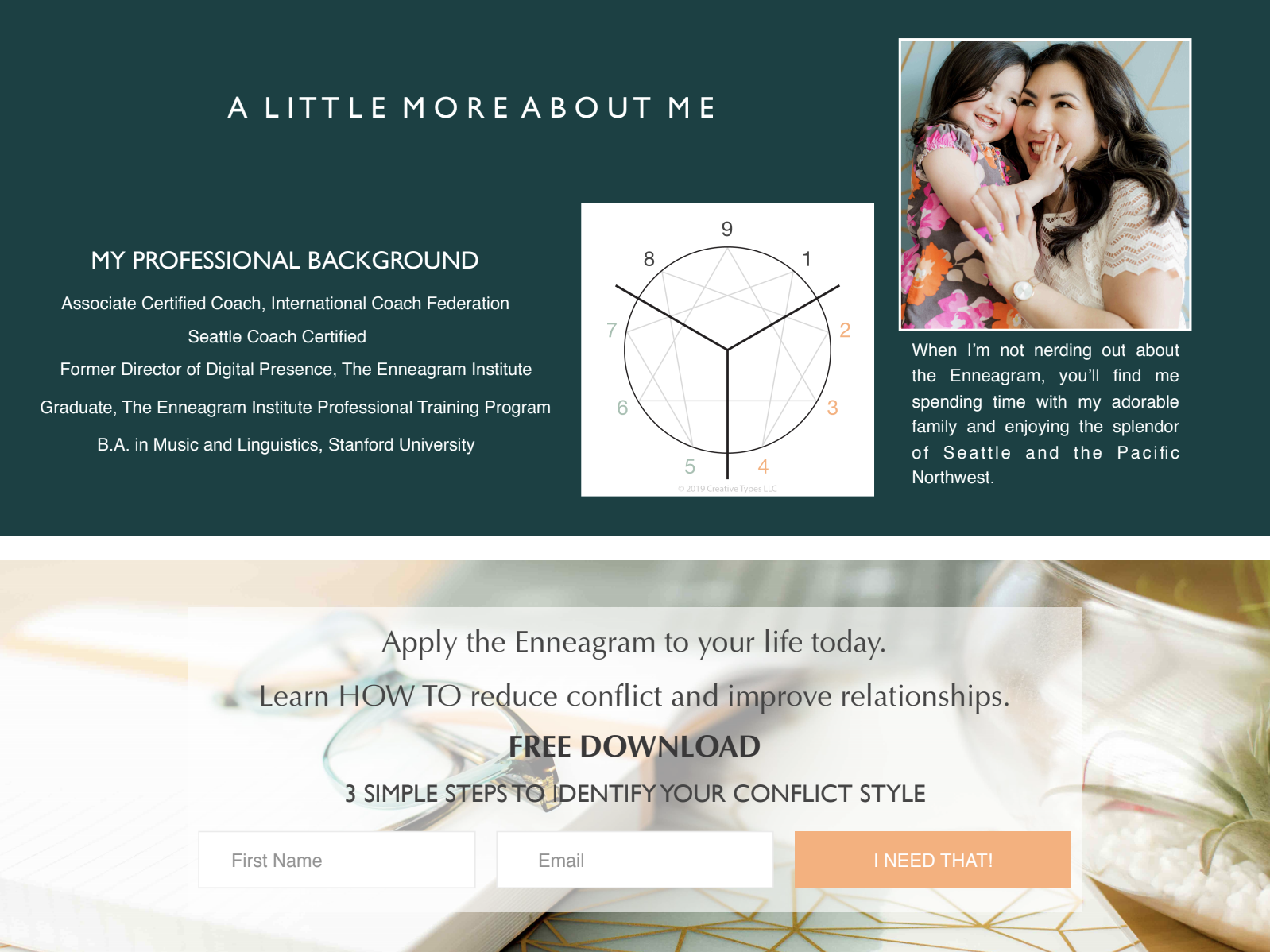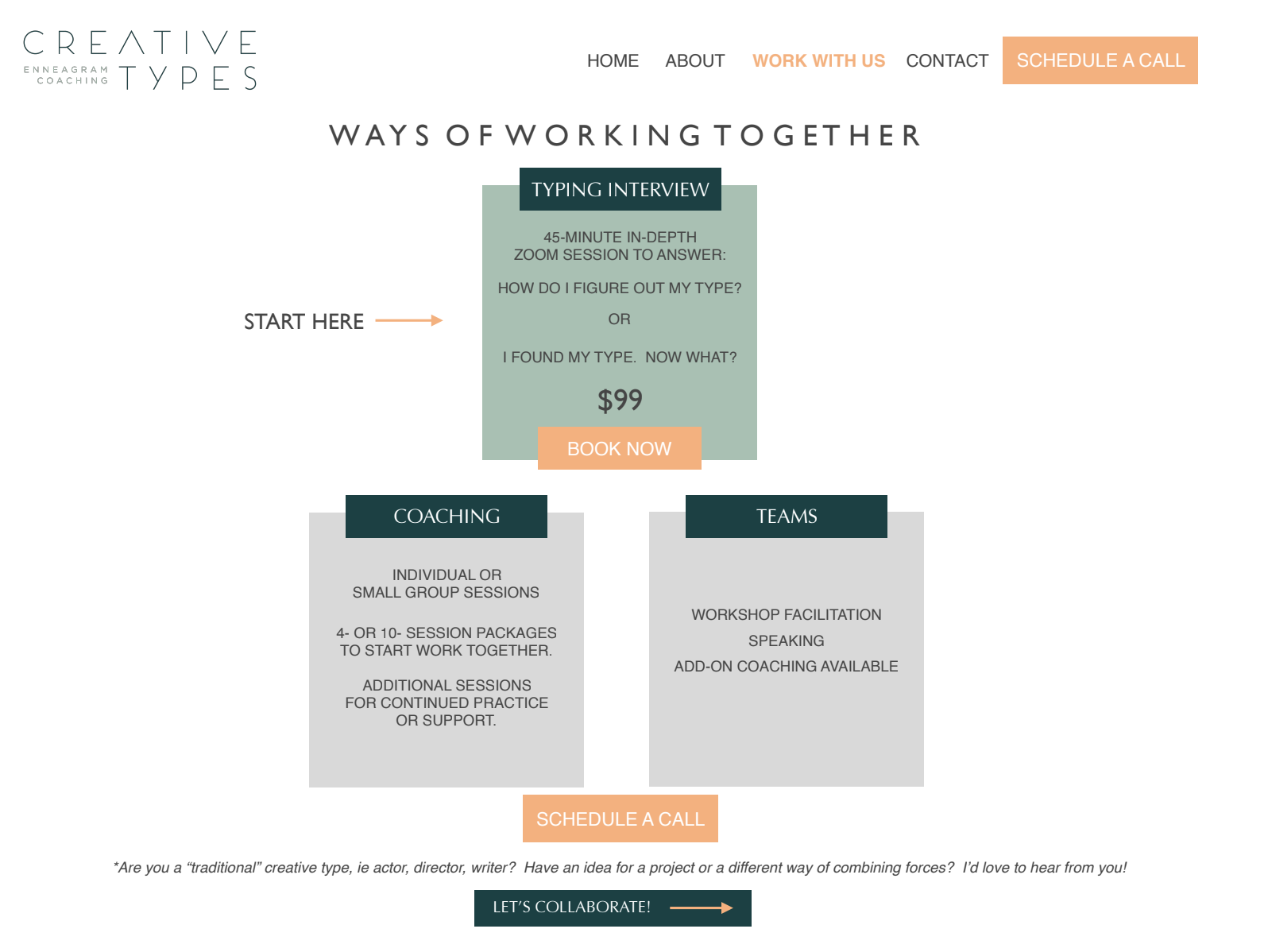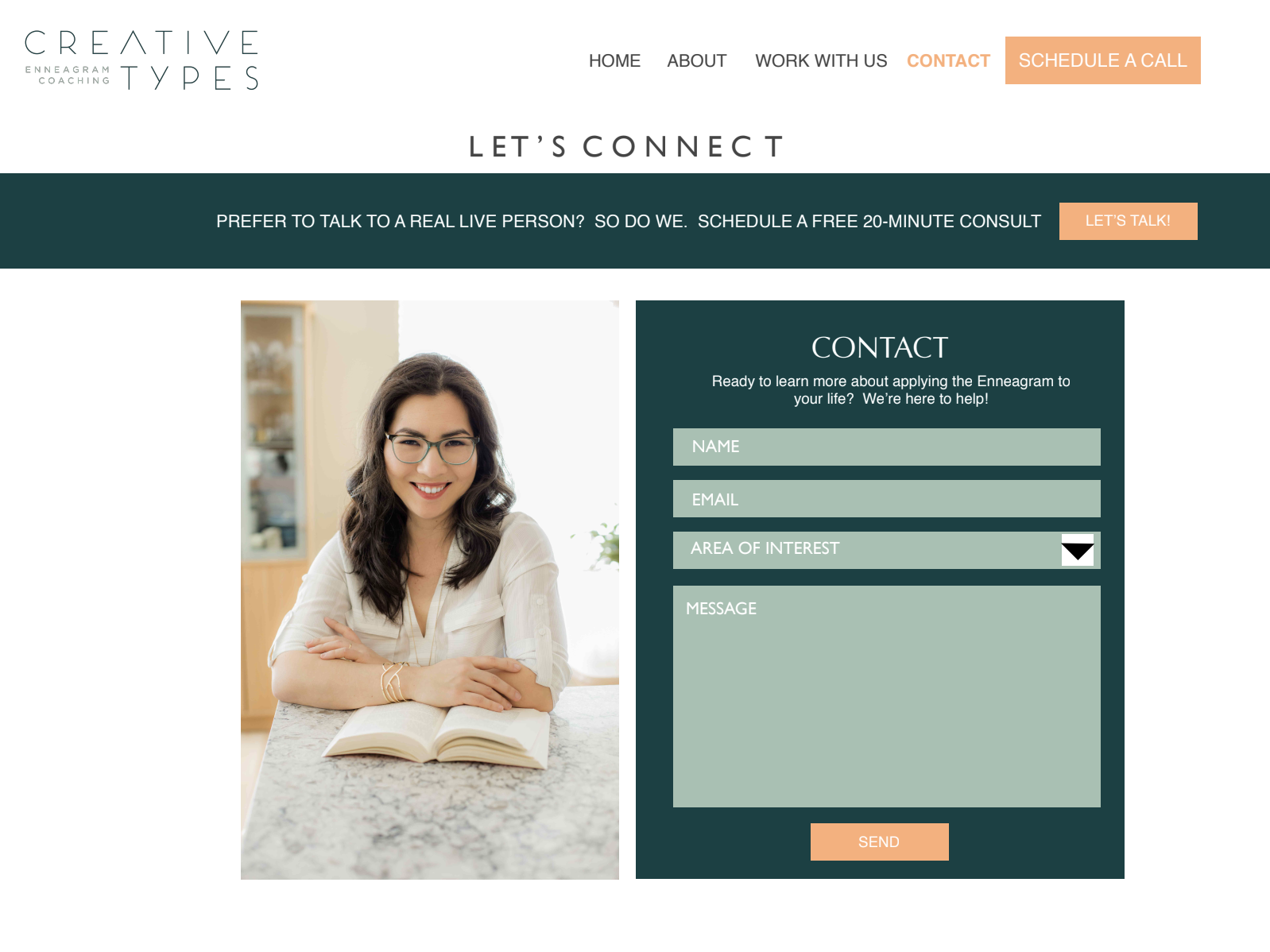 Did you find this article helpful?  If so, please consider sharing it!
If you've made it this far, you get to know my Enneagram type.
I'm a 2/3 tied with an 8 wing.
2 -The Helper/ 3 – The Achiever
8 – The Challenger
Makes total sense!
What's your Enneagram type?  Let me know in the comments section below.