Welcome  Transformational  Entrepreneurs
The  Aligned  Brand  Mentorship  Program
A 6 month 1:1 mentorship program designed to help you

 gain more visibility, call-in your dream clients & make more money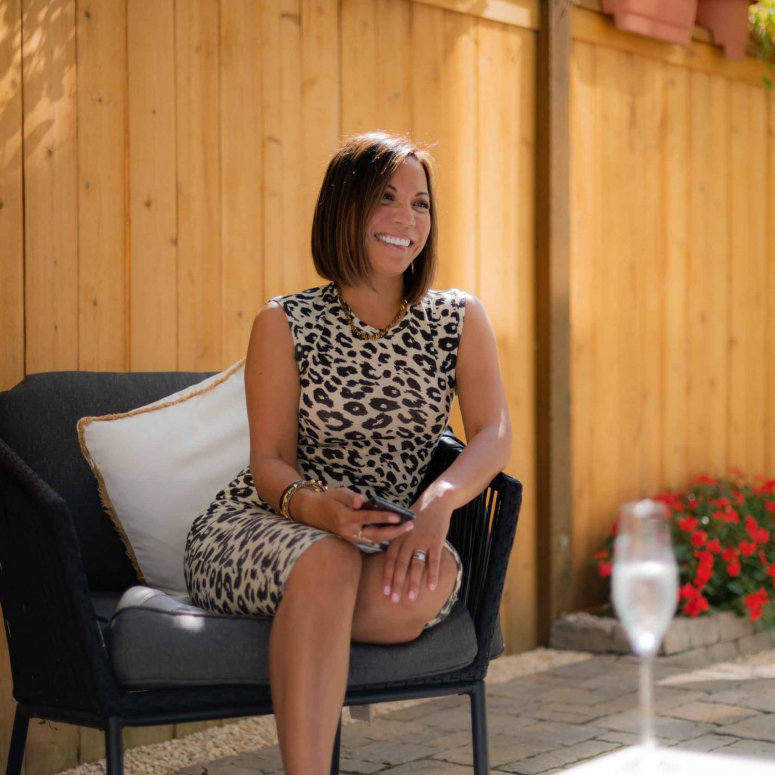 This mentorship program is designed specifically for entrepreneurs who have been in business for over a year and are seeking aligned support in this season of growth and expansion in their business.
YOU CAN EXPERIENCE TRUE FREEDOM: Do the work your heart is calling you toward without worrying where the next sale is coming from
1:1 Mentoring & Coaching Sessions for Content Marketing
If you answer YES to any of these questions, then you're probably in the right place.

Are you struggling to create consistent income in your business?

Do you feel insecure about  sharing your offers with the world?

Do you want to create a process for selling, marketing, and launching your offers in a way that works for you?

Do you get overwhelmed by the amount of work that goes into creating, marketing, and launching new offers?

Do you struggle to find soulmate clients who understand the value in your offers?

 Would you like to market your offers consistently, but don't have the energy or bandwidth to keep it up without sacrificing your personal wellbeing?

Would you like to have more programs or offers, but aren't sure where to start?

Does launching, promoting, and sharing exhaust you, take up your time, or weigh on you?

 Do you want create more ease and enjoyment in your business and life?
I don't know everything, but here's what I do know…
If there was a desire placed in your heart to do this thing you were called to do, then it is your job to share it with the world.
Your offers are a sacred gift that people are looking for (sometimes unknowingly) and unless you share about it they will never know it exists.
Selling can feel natural, soulful and fun if you understand how to do it with the right energy and intention.
You can't get paid if people don't know how you can help them.
Creating meaningful content consistently is easy when you know how to do it, get the right energy behind it and build the right kind of strategy around it.
If you believe that your work has the power to positively impact the world then it needs to be shared.
I believe in the thoughtful and intentional art of marketing with heart and soul.  I'd love to show you how to do it.
Sharing your offers is Confirming your Commitment to Your Dreams
As a Conscious Entrepreneur who wants to create a better world, I'm guessing you will want to create a marketing strategy that aligns with that energy
You could communicate your offer to your dream clients in a way that made them feel inspired and excited?
You could show up in the world in a way that felt easy, authentic, un-forced and energetically aligned?
You could speak your truth clearly, with nuance, in a way that feels affirming to the people you dream of serving?
You could inspire them to purchase your offer instead of making them feel pressured to?
You could free yourself from the stress of managing every aspect of your business and receive money with less effort?
BECKY M.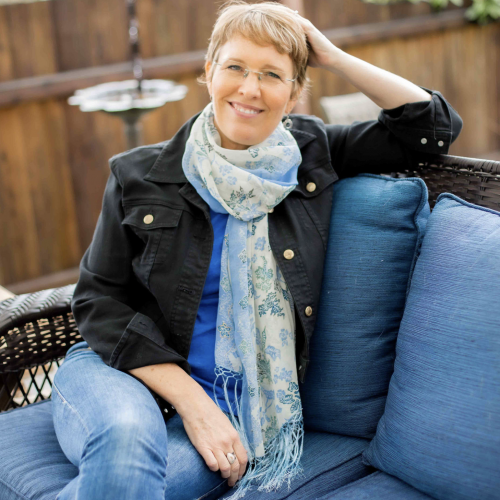 I was ready to expand my business and build an online presence to help prepare me to introduce new offers to the world.  I was totally overwhelmed at the idea of social media marketing and Ruby helped me navigate it all and was always there to calm me down when I got freaked out.  I am consistently putting out content that aligns with my vision and message to keep my audience engaged. So when I have a new offer to share, people already know who I am and our relationship has already been established with trust. They are more likely to buy from me because they know who I am, the value I bring and what my business is all about.  Ruby has helped me elevate and expand my business by increasing my visibility to my dream audience so I can sell my offers more easily.
The Aligned Brand Mentorship Program
A Six Month 1:1 container for Conscious Entrepreneurs who are growing into the next level of expansion in their business, but are overwhelmed with trying to figure it all out on their own.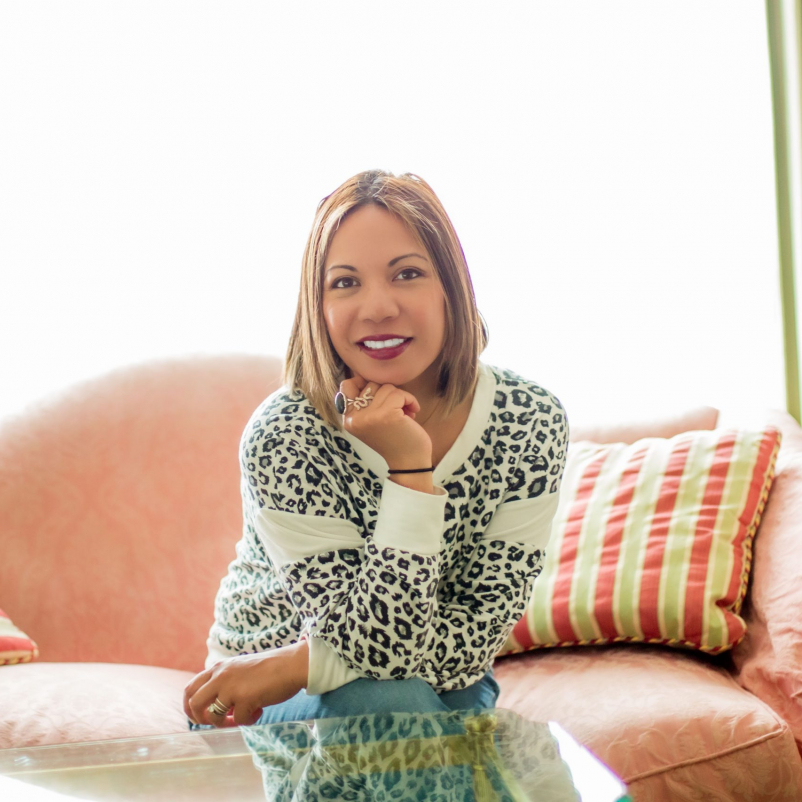 Brand Strategist, Designer and Content Marketer for conscious entrepreneurs
When I started my business over 5 years ago, I felt such an urgency to make money that I spent countless hours anxiously scouring the internet for any and all free branding and marketing advice available.
I had no strategy.  I was surviving, but barely scraping by.  And most importantly, I wasn't enjoying myself or my business AT ALL.
I didn't really understand the impact that this would have on my life and business.
Sure I was making a little money, but I was attracting people who sucked my energy, people who nickel and dime'd me, people who vibe'd low and had so much fear and trepidation in hiring me that I spent more time convincing them than it was actually worth.
I felt exhausted, unhappy and nowhere near the life I wanted to live.
In order for me to sustain my own energy and thrive in my business and life, I had to focus on building an intentional marketing strategy.
I learned how to write meaningful marketing copy without using shame or manipulation (because that's just not my vibe).
I learned how to build relationships and loyalty through thoughtfully curated messaging & design.
I was connecting with people who knew the value of my work and I gave them the opportunity to be supported by me, my work and my offers.
I did this through heart, passion and transparency.
And then, I let them choose what was innately right for them.
I speak my truth, create intentional and impactful offers, and share how my work can help them and make a difference in their lives.
I use marketing strategies that aren't forceful. I share and sell from a place of service.
This is what I want to help you to do, too.
Let me help you break down and demystify content marketing methods and marketing strategies that work for me and guide you into creating systems and structures that work for you.
Is the Aligned Brand Mentorship Program Right for you?
This program is for you if –
You've been in business for a year or more and you're struggling to meet your goals
You want to create messaging that connects with your audience and aligns with your vision
You are burning out as a result of under-pricing and over-committing
You want to feel a sense of security through consistent leads and a reliable income
You're feeling overworked and need to create systems that help you manage your energetic boundaries
You want to work with a mentor who combines spirituality, ethical branding, marketing, design, strategy and copywriting
CASEY S.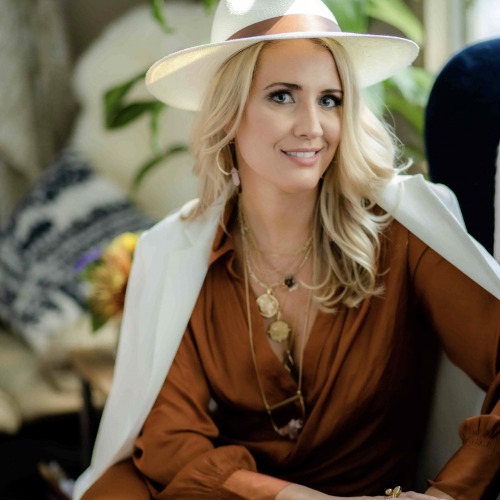 Ruby came in as a gift from the Angels!  Before I met Ruby, I was really lost and overwhelmed by my online presence and could not conceptualize my signature brand and style. My practice was bursting at the seams and I was ready to move to the next level of growth and expansion.  In order to push through, I needed real professional help. Ruby was more than I could have dreamed. It goes without saying that Ruby is gifted at what she does. The impeccable quality of work is a no-brainer.  She demonstrates unequivocal investment in my success in everything she creates with presence and passion. It's extraordinary when someone cares about your business as much as she does.  I trust her style and advice implicitly. The best decision for me and my business was to bring Ruby on board. She manages the aspects of my business I had no aptitude or bandwidth for, which gives me peace of mind and more freedom. I pinch myself every day for alignment and support from the luminous wonder that is Ruby!
Creating a soulful marketing strategy doesn't have to be so hard and you no longer have to figure it all out on your own
I can help you leverage your gifts – find your voice, tell your story,  and craft a message that will call in soul-aligned clients who need what you have to offer
What's included, exactly?
6 month Bi-Monthly one-hour intensive strategy & content creation sessions
Brand, website and social media audits & fixes
Monthly guidance for content creation that converts into sales
A streamlined & customized marketing strategy that embraces your authenticity and energetic boundaries
Organic, targeted growth and lead generation strategies
High Converting launch strategy & roadmap for open enrollment periods
Sales page & Email Marketing Funnel Design & Support
Assigned homework, exercises and weekly material reviews of anything you're working on, from web copy, to captions, to offer creation
Mindset coaching & support to help you regulate your nervous system during the highs & lows of your growth
THE DETAILS
Curious about how it all works?
Take a peek at your next six months
I lead from a holistic approach to selling & marketing your offers. We'll start out by laying the groundwork to build the proper foundation. 1: 1 High Touch Support
We'll meet twice monthly for an hour on Zoom to ideate, brainstorm, create, problem-solve, plan, and strategize. After every call, I send custom notes, action steps, and exercises via google drive, which is also where you'll share any material, plans, or copy you'd like reviewed. Content Creation & Communication Strategy
Tap into what you are here to give.  Create the perfect, soulful messaging around your offer.  People don't even know how much they need it. We'll build out the story pillars and give your people something they can't resist. Marketing & Launch Strategy
Where to post. What to post. How often to post. What to say. When to say it. When to email. What to say in the email. How often to email. How to repurpose everything you say in multiple ways so that launches are so much easier for you. How to give people the opportunity to enroll. What to do.
Let's redefine what successful selling looks like for you and shape your marketing strategy in a way that embraces and supports every part of your life.
When I first started my business 5+ years ago, I vividly remember staying up at night trying to "crack the code" of what made others in my industry so successful.
I was drowning in my graveyard of freebies, bro-marketing strategies and un-finished online courses.  I felt even more confused and more overwhelmed than ever!
I started to wonder if I was even "cut out' for owning my own business.  I even tried copying what these other "successful" brands were doing just to see if that would work.
But that obviously did not work and it actually felt harder, inauthentic and did a huge number on my confidence and self worth.
The truth is, there is no one-size-fits-all strategy to marketing.
In a the online space everyone tells you what you should be doing to be successful, but the same thing doesn't work for everyone.
It became my mission to create a program that provides customized support and strategies to help you gain control of your business, your income, and your energy – in a way that fully honors who you are.
MICHAELA K.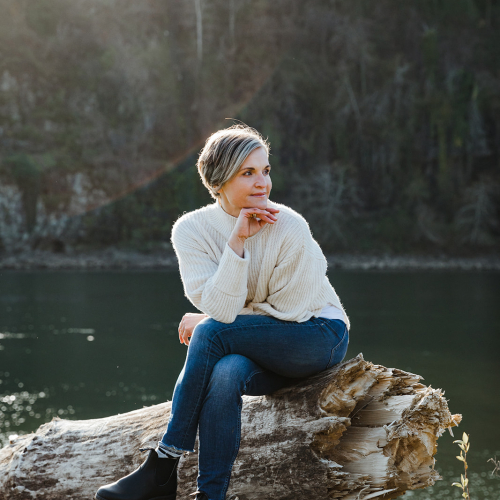 I had ideas for where I wanted my business to go but did not have time or knowledge on how to implement or create content that was professional. Ruby listened and I felt her to be honest, professional yet personable, and someone who has integrity. With our collaboration, she has helped me create my vision.  Helping me go from dreaming to creating to actually doing. I have become more inspired to move forward with the goal and vision of my business without feeling so overwhelmed.  Working with Ruby has provided accountability and structure yet allows space to do what I set out to do.  Working with Ruby has allowed me to focus on what I love to do, while she focuses on building the structure that needs to be in place to make it all happen.
WILL YOU BE JOINING ME?
ABMP IS OPEN FOR ENROLLMENT
6 month payment plan
$1,250.00
Are you ready to start showing up, sharing your work and changing lives?
THIS IS A BIG DECISION.  HERE ARE SOME FAQ'S –
If there's anything that isn't covered in the FAQ's we can talk about it in our Discovery Call when you apply
I am new to business, is this still for me?
This program is specifically designed for those who have been in business for  1+ years and are ready to make an investment to expand their reach.  This program will support you in aligning to your next phase of growth, success and ease in your business.
Are you offering a payment plan?
YES! You have the option of a 6 month payment plan or an option to pay in full.
What can I expect from this program?
Solutions. Clarity. Inspired content. A reminder that you can do this and do it well… and do it better than anyone expected. Fresh perspective. Progress. Strategies, steps, and processes laid out for you. Practical procedures and spiritual principles. Movement in the direction of your dreams.  And whatever else you decide to receive.
Can you guarantee specific results?
I love this program and I deeply believe in the principles in it. If you are ready to commit to doing the work and getting into alignment with your dreams then I absolutley believe that you will receive the results that you are hoping for.  But from a legal perspective, I cannot guarantee or warrant results or increased income.
I am over analyzing this decision and doubting myself. Should I enroll in this mentorship program?
If you are feeling called, led, drawn, or pulled to the program, I recommend you follow your inner guidance. If you desire to be in this program, trust yourself.
Are our 1:1's on fixed days or is it flexible?
We will find time that works best for both of our schedules.  I am just as committed to you as you are to yourself.
The big ideas, gifts, talents, skills already live inside of you.  All you need is a little bit of guidance to get it all organized and wrapped up in a way that makes sense for you – your life, your energy levels and your business.
This program is designed for visionaries, like you, who are ready to live their potential and change the world
I believe you should be able to grow your business in a way that supports you financially, energetically, and creatively, without having to compromise your own wellbeing.
I believe so deeply in this work and supporting women like you, to bring more goodness into the world.  If you feel called, it would be my honor to serve you.