Hi. I'm Ruby.
I'm a fellow entrepreneur who helps Change Agents, like you, clarify their brand and messaging so they can tell the world the stories in their hearts.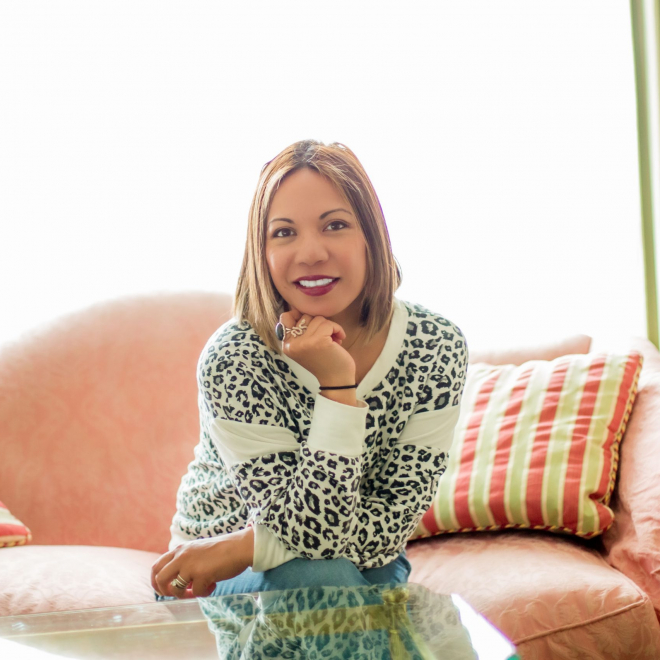 I'm not your typical branding expert.  I approach business from a holistic, whole-human perspective.
I don't just look at your business based on what you do and how you do it.  Those things are important, but I also believe that your business should be based on who you are as a whole human – what your energetic capacity is, what your leadership style is, what you've been through along the way and how you want to design your life.
So we take mindful strategy and action when designing your brand that moves in alignment with your values, vision and humanity.
As a woman of color, a woman who never really "fit in", a woman who isn't interested in following the rules established by an old, outdated paradigm – I realized very early on in business that in order to succeed, I was either going to have to sell myself out or find another way.
My life's work is to help other entrepreneurs fulfill their dreams by creating sustainable brands that support them, their way of doing business, and their version of success.
Helping healers helps me heal.
I work with healers and change agents of all types –  therapists, life coaches, designers, astrologists, energy intuitives, and other creative service based providers—  and there is no doubt in my mind that the work they do is important and needs to be shared.
I have struggled through debilitating anxiety from past trauma and my work with healers has led me down my own awakening journey of self-acceptance, self-mastery and self-love.
Since then my entire focus has been on regulating my nervous system and expanding my window of tolerance. The woman I am today is unrecognizable because of this work and I believe this is what will change the world.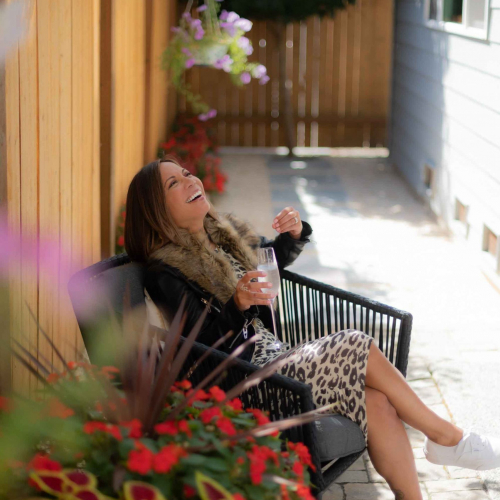 Collectively, we are seeing global transitions beyond what our nervous systems can handle.  The world needs you!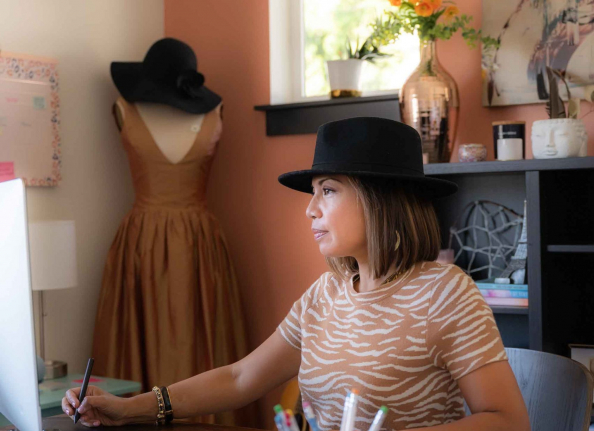 We are being met with conflict after conflict and it is taking a toll on our mental health. 
This is why I am so committed to helping Healers and Change Agents.  As a society, I believe we need to be guided toward transcendence and learn how to alchemize our fears into a higher consciousness.
If you are a Healer, Thought Leader or Creative Type- then you have a great power in your hands. Let me help you get your message out into the world.
I am committed to helping you communicate the value of your work and amplify your magnetism so that people are drawn to work with you.
In the span of 6+ years, I've been able to help my clients explain the nuance and complexity of their work so they can confidently share their gifts with the world.
I would love to help you do the same.
Ready to make your brand an authentic expression of your most valued gifts and talents and start changing lives?  Let's get started!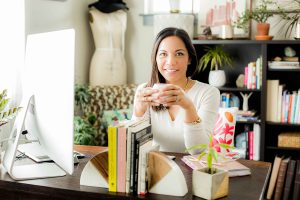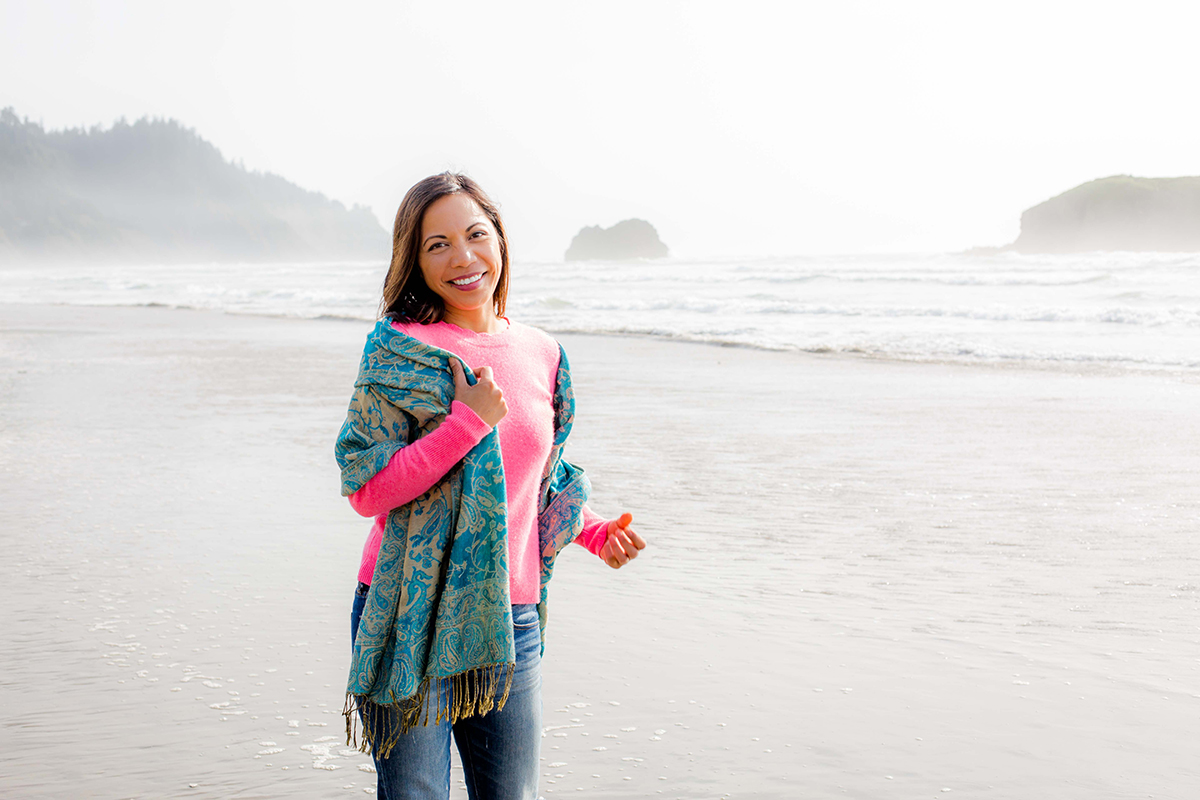 Connect. The photography of people matters because it allows us to look at a moment in time of another person or people.  It acts as both a window & a mirror.  Portraits have the power of revelation, giving us the gift of connection.  That connection to one another is sometimes all we need.
We are passing through time unstoppably.  The portrait cannot undo time, but it can, however, tell the story of who you are & who you once were.  
Lean in.  I am here to create that connection with you & for you.  I am here to guide you & direct you to a moment where you can drop your guard & feel safe in my care.  I will take the time necessary to help you find that space, that rare & beautiful moment when your soul comes into view.  A moment that is true, honest & revealing.
The Foundation.  Naturally, most of us spend much of our lives building walls & guarding ourselves to feel safe.  Transparency does not come easily.  I believe that it's not so much about the technical use of my camera, but more so the challenge of creating the connection & guiding you to let go & come forward.
We are all striving to be seen for the person that we believe ourselves to be.  You may wonder if you will ever feel comfortable enough with me to get the photos that you have always dreamed of.  Well, finding these moments of soul connection does not happen accidentally.  It comes with study & preparedness.  Each individual photo session begins with a creative concept & leads to detailed steps to follow.  I will help you let go of any nervousness & together we will create the most compelling photos of your life.
Your story.  In photography the narrative is the extra ingredient that makes a photo take root in our hearts.  A photo without a narrative can be bland & flavorless.  My goal is to create photos with a narrative depth.  I believe that the photos that connect with what we know & hold to be true have the power to transcend the limits of time.
Dress your walls with pretty prints!
1. I value purposeful action
I believe that purposeful action is about having directional clarity.  It's about living and leading with heart and meaning.  It's about putting who and what you love at the center of your life.  It's about knowing where you're going, and why.  It's about consistently taking action on your true priorities and eliminating unimportant distractions and inessential tasks.  It's about articulating a compelling vision, connecting your actions to your cares, and creating the future you imagine and the change you want to see.
2. I value personal mastery
I believe that personal mastery is about bringing your best to every situation.  It's about being authentic and speaking your mind, even when the pressure's on.  It's about developing the resilience to handle the inevitable stresses and pressures that come with creating change.  It's about becoming more creative and resourceful under pressure, and meeting chaos, confusion, and conflict with poise and equanimity – even ease.
3. I value agility
I believe that interpersonal agility is about the ability to build and maintain strong relationships.  It's about building trust and enlisting support.  It's about communicating clearly and making clean agreements so you can share responsibility more effectively.  It's about developing a strong presence, making human connections, and maintaining clear boundaries.  We all exist in a network of relationships that we rely upon to bring our dreams to life.  Interpersonal agility is about making those relationships sing.

4. I value powerful leadership
I believe that powerful leadership is about inviting, inspiring, and igniting people's best efforts on behalf of your vision.  It's about influencing with integrity and having the impact you intend.  It's about giving and receiving feedback with dignity and respect. It's about holding high standards for performance, and effectively dealing with breakdowns when they occur.  It's about turning conflict into opportunity.  It's about learning to advocate without aggression and take a stand for what's most important.

5. I value humanity and wholeness
I believe that everyone is deserving of having their humanity honored.  I believe that everyone is deserving support and help.  I believe people are magical.  I believe in treating people with empathy and compassion.  I believe everyone should be able to access joy, ease, play, rest, connection and goodness.  I believe that we are all enough without being perfect.
6. I value family
I believe that my family deserves my presence and loving attention.  I believe that I chose to be a mother and it's my responsibility to show up for that role.  My life has been transformed since becoming a mother.  I understand the responsibility that I have in raising a good human, in raising a boy that is loving, kind, strong and confident into an emotionally intelligent man.  It is the greatest privilege and greatest challenge of my life.  And I'm here for it!
Some fun facts
During my 16 year tenure as a design leader at Tommy Bahama, my work appeared in various national publications including GQ Magazine and WWD, made appearances in films such as the Transformers, 50 first dates, the Descendants, and Forgetting Sarah Marshall and 
would often be seen on television shows such as
Modern Family, 
Jane the Virgin,
as well as the
Today Show
and
Good Morning America
.  
TIRED OF BLENDING IN?  THIS WILL HELP.
FREE DOWNLOAD
5 SIMPLE  STEPS TO DIY A STANDOUT BRAND