Hi. I'm Ruby.
Founder & CEO of Ruby Somera Design Studio
I'm just a fellow entrepreneur who awakened to my highest purpose and manifested a big dream.  I believe that with my gifts and yours combined, together we can make the world a better place.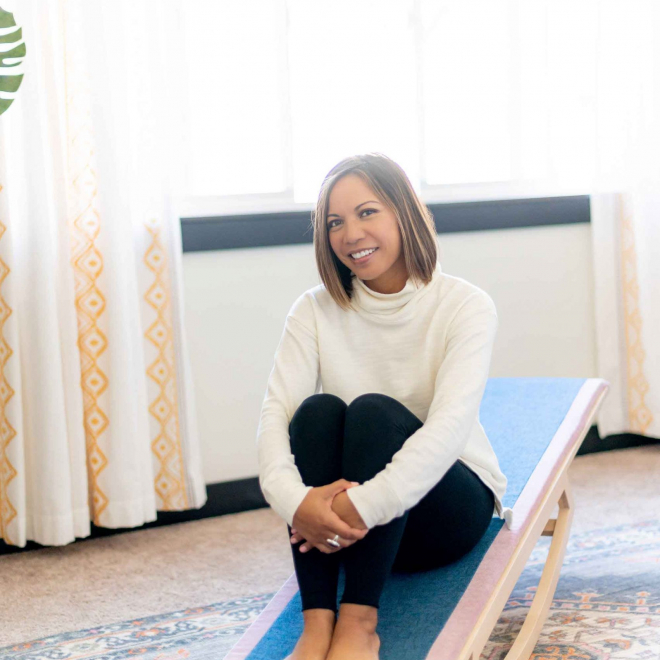 Are you ready to turn your gifts, talents and passions into a brand that is a true expression of who you are and what you do?
In January of 2017 I was laid off my corporate job and made the scary decision not to look for another one. The risks were high and there was a lot at stake.  I had just bought a new house with a big mortgage, I had a family to support, and no idea how to run a business of my own.  
But what I knew for sure was that  I wanted to do something more meaningful with my life. I wanted more freedom & flexibility.  I wanted to be in control of my own earning potential.
Most of all, I wanted to use my gifts and talents to make a bigger impact on the world and fulfill my highest purpose.  Like you, I knew I was meant to do something more and I was ready to start doing it!
Although building a brand is exciting, it can also be incredibly overwhelming and costly if you don't do it right.  Trust me…I know.
Figuring out where to start and how all the pieces fit together was my biggest challenge and is probably yours, too.  Am I right?
But guess what, it doesn't have to be so hard.
With over 20 years of experience in branding and design I started this business to help you step into the role you're meant to be playing. I'm here to share my experience and lift you up and out of the never ending drama of overwhelm and confusion.
Because let's face it, you've got bigger and better things to do with your time.  Your focus should be on what you do best, creating a better future for the world.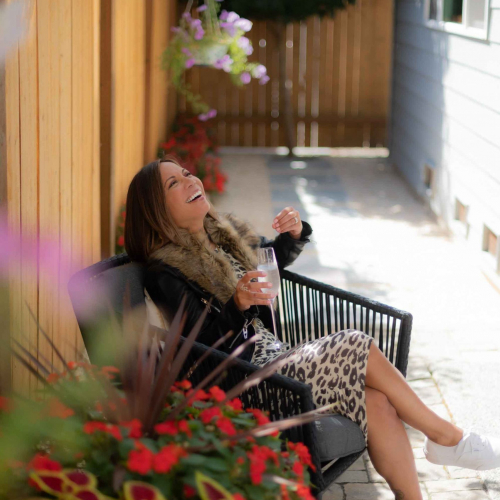 I can help you achieve more than you could ever imagine was possible.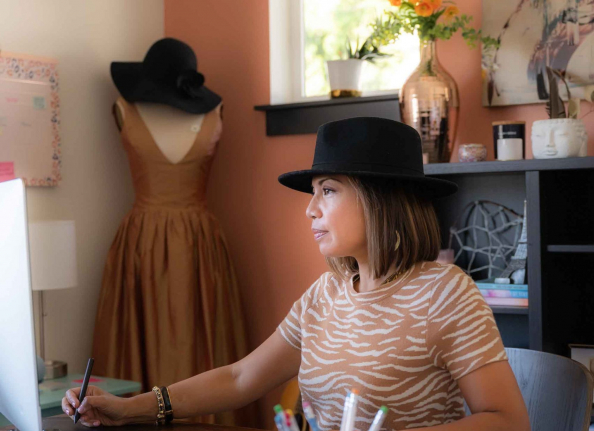 My approach to branding is holistic.  My goal is to help you make your brand an authentic expression of your most valued gifts and talents. 
Together, we'll create a strategy that will give you the time, space and energy to do what you're meant to do, earn what you're worth, and connect with your audience in a truly meaningful way.  
By the end, you'll have a brand that is aligned with your vision.  You'll also be armed with a website that is custom designed to attract your ideal target audience in a heart-centered way.  That's right, your website will do ALL the marketing for you – while being completely true to you and your vision.
Sounds good, right?
Ready to create a brand that changes lives and gives you the freedom and flexibility to live the life you were meant for?  Let's get started!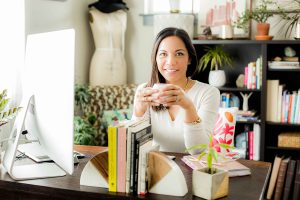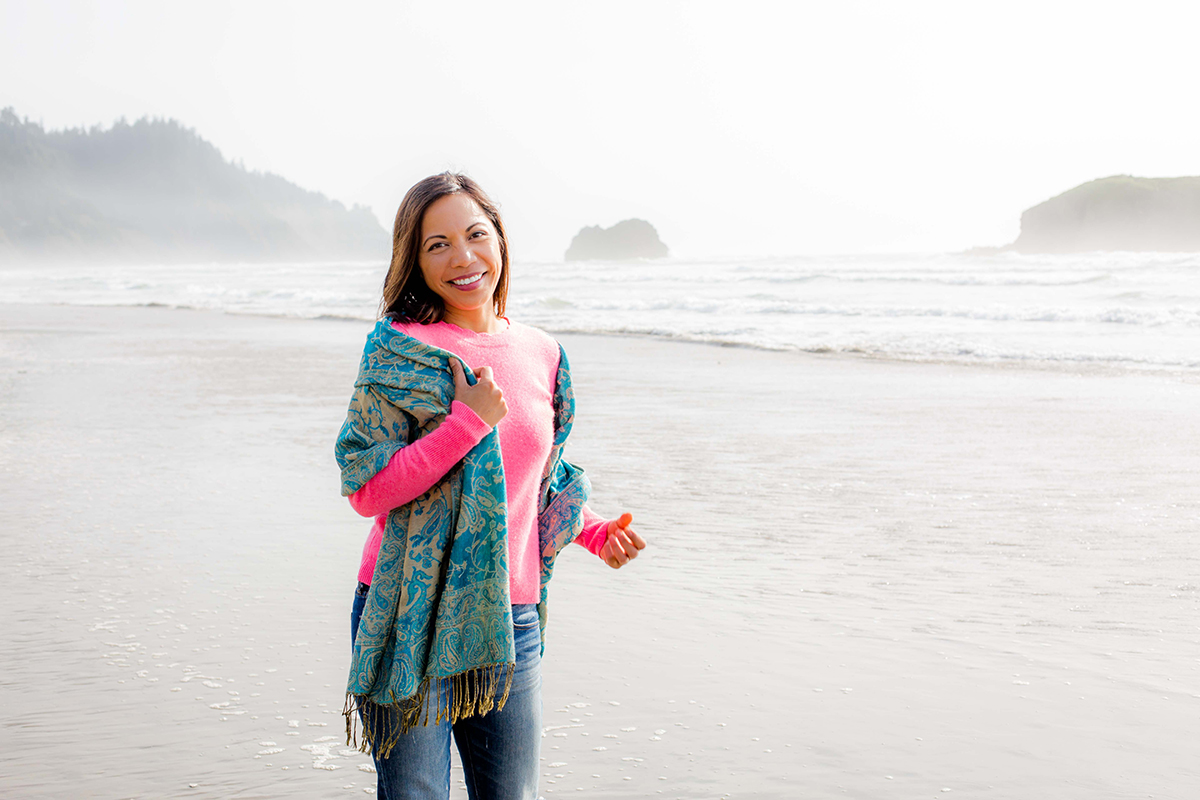 Connect. The photography of people matters because it allows us to look at a moment in time of another person or people.  It acts as both a window & a mirror.  Portraits have the power of revelation, giving us the gift of connection.  That connection to one another is sometimes all we need.
We are passing through time unstoppably.  The portrait cannot undo time, but it can, however, tell the story of who you are & who you once were.  
Lean in.  I am here to create that connection with you & for you.  I am here to guide you & direct you to a moment where you can drop your guard & feel safe in my care.  I will take the time necessary to help you find that space, that rare & beautiful moment when your soul comes into view.  A moment that is true, honest & revealing.
The Foundation.  Naturally, most of us spend much of our lives building walls & guarding ourselves to feel safe.  Transparency does not come easily.  I believe that it's not so much about the technical use of my camera, but more so the challenge of creating the connection & guiding you to let go & come forward.
We are all striving to be seen for the person that we believe ourselves to be.  You may wonder if you will ever feel comfortable enough with me to get the photos that you have always dreamed of.  Well, finding these moments of soul connection does not happen accidentally.  It comes with study & preparedness.  Each individual photo session begins with a creative concept & leads to detailed steps to follow.  I will help you let go of any nervousness & together we will create the most compelling photos of your life.
Your story.  In photography the narrative is the extra ingredient that makes a photo take root in our hearts.  A photo without a narrative can be bland & flavorless.  My goal is to create photos with a narrative depth.  I believe that the photos that connect with what we know & hold to be true have the power to transcend the limits of time.
Dress your walls with pretty prints!
1. I'm an Adventurer
I've always believed that the time is now; the adventure has already begun.  The present is the gift – you just have to open it up.  Mark Twain says it best, " Throw off the bowlines, sail away from the safe harbor.  Catch the trade winds in your sails.  Explore.  Dream.  Discover."
2. I'm a Fashion Designer
I have a secret.  I'm a brand expert and photographer completely by accident.  My formal training is in design, fashion design. I spent 16 years climbing the corporate ladder.  I was a design leader managing multi-million dollar programs for one of the nation's top lifestyle brands, Tommy Bahama.  
3. I'm a Traveler
Travel is an awakening experience.  I savor taking part & immersing myself in this amazing aspect of life.  It rekindles my desire to explore, discover & see things differently.
Travel is one of life's greatest privileges.  It's an opportunity to let go & be swept away.
4. I'm an Incurable Optimist
Seeing is a miracle that begins when we wake up each day.  "The real voyage of discovery consists not in seeking new landscapes, but in having new eyes."  – Marcel Proust
I believe that learning to see is about approaching life from a new perspective and rediscovering a wonderment with the world.
5. I'm a Poet
I believe that the best photographs ever taken follow the same trajectory as poetry.  Poems are spare.  With so little space, they require distillation.  Those few lines communicate more & deepens the experience.  Great photography, like the simplicity of a beautiful poem, always gives more.
6. I'm a Boy Mom
My life has been transformed since becoming a mother.  All I want is to raise a good human.  My perspective on everything has changed.  It has heightened my awareness & my appreciation of time.  After he was born it truly hit me – the only moment that matters is right now.
Some fun facts
During my tenure at Tommy Bahama, my work appeared in various national publications including GQ Magazine and WWD, made appearances in films such as the Transformers, 50 first dates, the Descendants, and Forgetting Sarah Marshall and 
would often be seen on television shows such as
Modern Family, 
Jane the Virgin,
as well as the
Today Show
and
Good Morning America
.  
TIRED OF BLENDING IN?  THIS WILL HELP.
FREE DOWNLOAD
5 SIMPLE  STEPS TO DIY A STANDOUT BRAND