Shine your light.  Share your gifts.
A boutique brand strategy and design studio
Helping Healers, Thought Leaders and Creative Entrepreneurs get their Good Work out into the World
STRATEGY + DESIGN + PHOTOGRAPHY + CONTENT MARKETING
Shine your Light.  Share your Gifts.
Helping Healers, Thought Leaders and Creative Entrepreneurs get their Good Work out into the World
STRATEGY + DESIGN + PHOTOGRAPHY + CONTENT MARKETING
ALIGN
BUILD THE FOUNDATION.  MASTER YOUR MESSAGE.
ATTRACT 
Magnetize dreamy, soulful clients.
ACTIVATE 
Serve your Purpose. Change Lives. Make an Impact.
THE WORLD IS READY.  ARE YOU?
The problem is that most transformational healers and coaches find it hard to explain the nuance and complexity of what they do and how it helps people.
The world needs YOU, your gifts, your unique perspective for healing, for guiding us to a better place. But it's only through a clear and compelling brand message that will propel your business to reach more people and change more lives.
Now, more than ever, people are seeking revolutionary leaders who will inspire action & transformational change.
I believe we need more healers, like you, to facilitate the deep & powerful transformation that people are looking for right now. 
The world is waiting for you to stand up, show up & share your gifts.  Are you ready?
Align with your true purpose
Explain your work with clarity & ease
Show up in a way that's authentic to you
Share your vision with confidence
Consistently call in dream clients
Positively impact the world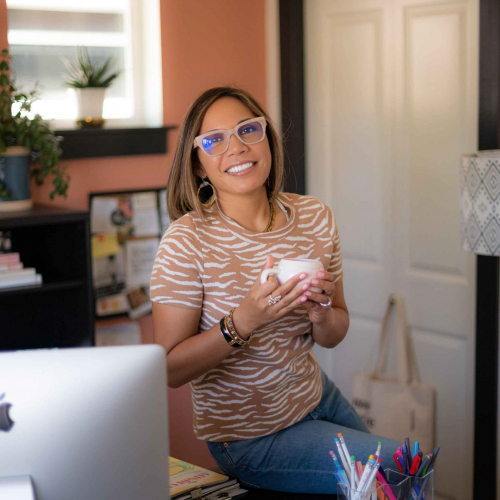 Hi. I'm Ruby!  And your business is important to me because I see (and feel) a deep need for more humanity and ease in the world – which is why I support entrepreneurs, like you, in the business space. 
To make a truly huge impact in the world, you need to be as honest and real with people as you possibly can. It isn't about becoming anybody else. It's all about showing up as the leader that is authentically you & finding ways to do things that feel good for you, as you.  When you focus on your mission and your journey, you don't worry about what anyone else is doing because it doesn't matter.  Your success becomes inevitable when you show up as yourself.
With over 2 decades of experience in branding and design one of the most profound discoveries I've experienced is that to be truly successful in life, you have to be authentically you. It isn't about learning some cookie-cutter strategy or formula. You were born to do great things in this world, and your gift is simply who you already are.
Brand Strategy & Design
Consciously transforming the way the world sees your brand
How it Works
STRATEGY

Build a distinct brand and learn how to communicate the value of your work so that people see your offers as a 'no-brainer'.

DESIGN

Create an image that elicits an emotional connection so you become magnetic and irresistible to the people who matter most.

ACTIVATION

Unleash your genius and share your mastery with the world. Finally gain consistency and certainty in your income while doing what you love.
Like me as a therapist, Ruby amplifies clients' voices and helps them overcome self-limiting messages and patterns. She is behind the scenes helping us transform the image we present to the world and in the process, live with more clarity, pride in who we are, what we have to offer, and with increased self-worth. Ruby has had as much of an impact on me and my business as I have on my clients. Our work together included every element of branding, photography and website design. Ruby listened and transformed my stumbling words into right-on, beautiful and cohesive messages. I can only say that it is like magic to watch her bring a vision to life. With her creativity and skill as the first impression of me and my business, I receive 10-15 times more intake requests and I can provide better care at a higher rate. I feel more confident in myself as a professional and know that Ruby has captured what is best about me and my work perfectly. Ruby and her team always interacted from a place of professionalism and were easy and fun to collaborate with. I would recommend them without reservation to anyone. I will always be grateful to Ruby for her generosity of spirit and dedication to helping people like me make our dreams reality and for using her extensive skills to help me reach a larger audience as a business and as a healer.

Seattle Compassionate Counseling

I needed help in re-branding my twenty year old Philadelphia photography business and came across Ruby's website in a random search. After our initial discovery call, I was so impressed by her knowledge, professionalism and personality. Ruby understands brand positioning and the psychology behind marketing. Part of this I think lies in her years of experience, but something tells me that much of her ability is innate. She is one of those people who has a gift for 'getting it'. She was able to put my discombobulated ideas into the most beautiful, clear and authentic copy for my website, using the Story Brand approach, which is a proven method for connecting with your target audience (Ruby is a certified guide in that method) I have to say, Ruby has the patience of a saint. I have the tendency to be wordy with emails and also a but of a 'control freak' and Ruby did not miss a beat. She never hesitated to steer me in the right direction when I needed it. This re-brand meant a lot to me on an emotional level. Working with Ruby was nothing short of a wonderful and fun experience. I just handed off the copy to my web developer and I couldn't be more proud or excited to see the narrative styled with photos and typography design. Five stars. Thanks Ruby, I absolutely could not have done it without you.

Philadephia Photographer

I did not have the expertise to write copy for my website. I turned to Ruby for her experience in this area. We connected and I felt she understood my services and my ideal clients. She was able to take my "industry talk" and translate it into easy to read and understand copy. Ruby took my experience, skills, and coaching services and translated them into words that my ideal clients could deeply relate to. She took the overwhelm and made writing copy easier and fun to accomplish. Ruby customized the copy to fit my ideal clientele and address their problems from a place of empathy and compassion. She took the time to understand me and my offering thereby making an excellent finished product. I no longer felt the pressure to think of the words that would convey my story. Ruby listened, asked all the right questions and translated it into copy that was customized for my specific brand. The results? Authentic messaging that aligned with the values and principals of my business.

Holistic money expert

I was ready to expand my business and build an online presence to help prepare me to introduce new offers to the world.  I was totally overwhelmed at the idea of social media marketing and Ruby helped me navigate it all and was always there to calm me down when I got freaked out.  I am consistently putting out content that aligns with my vision and message to keep my audience engaged. So when I have a new offer to share, people already know who I am and our relationship has already been established with trust. They are more likely to buy from me because they know who I am, the value I bring and what my business is all about.  Ruby has helped me elevate and expand my business by increasing my visibility to my dream audience so I can sell my offers more easily.

Energy Intuitive

I had ideas for where I wanted my business to go but did not have time or knowledge on how to implement or create content that was professional. Ruby listened and I felt her to be honest, professional yet personable, and someone who has integrity. With our collaboration, she has helped me create my vision.  Helping me go from dreaming to creating to actually doing. I have become more inspired to move forward with the goal and vision of my business without feeling so overwhelmed.  Working with Ruby has provided accountability and structure yet allows space to do what I set out to do.  Working with Ruby has allowed me to focus on what I love to do, while she focuses on building the structure that needs to be in place to make it all happen.

Integrative Counselor & Coach
FREE BRAND EVALUATION
Find out if you're doing all you can to build a lasting brand that attracts your ideal customer in a meaningful way.
FREE BRAND STRATEGY WORKBOOK
Learn how to create a lasting brand that stands out in a crowded industry and resonates with your ideal customer.
HOW TO BUILD A STAND OUT BRAND
Learn seven essential ways to elevate your brand.  So you can stand out AND be authentic at the same time.
Your ideas might make sense to you, but does your audience get it? 
Properly positioning your brand is the difference between people being on the fence and having an audience of raving fans who constantly ask, "how can I work with you?" 
The mistake that a lot of people make is that they try to sell "the how" or "the MODALITY", e.g. 'mindfulness', or 'shadow work'. Your future client doesn't care how they're going to get there. They just want to know that you can help them get what they want and what will change in their life once they have it. 
You must learn to speak  to the desire of your ideal client, then identify the core tangible benefits that arise when they have what they want. This is the key to raising your rates and selling high ticket offers with ease.
As a healer, whether you're a therapist, a transformational coach, or practice some form of ancient energy medicine, you have a gift that will positively impact others and create a ripple effect of healing throughout the world.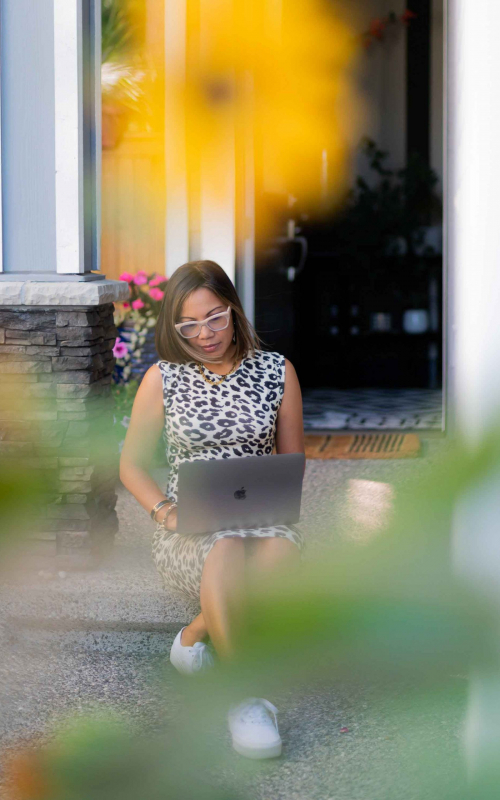 A Clear and Compelling message makes you magnetic & irresistible to the people whose lives you're destined to transform.
It's more important than ever for you to get out there.  If you want to build a lasting, successful business that gets noticed, you need a strategy that guarantees your brand elicits an emotional connection from the people who matter most.
We will help you do just that.  Our streamlined approach will help you gain clarity to create a magnetic, memorable brand that attracts your dream clients without all the effort.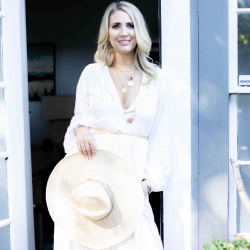 Ruby was more than I could have dreamed.
 It goes without saying that Ruby is gifted at what she does. The impeccable quality of work is a no-brainer.  She demonstrates unequivocal investment in my success in everything she creates with presence and passion. It's extraordinary when someone cares about your business as much as she does.  – CASEY STEVENS, Spiritual Psychotherapist
ATTRACT DREAM CLIENTS TO YOUR SOULFUL BRAND
FREE DOWNLOAD
5 STEP BRAND STRATEGY ROADMAP + CHECKLIST FOR CONSCIOUS ENTREPRENEURS