STRATEGY + DESIGN + ACTIVATION
RESTORATIVE RESILIENCE COUNSELING

How can we help you go from where you are now to where you want to be?
Challenge:
Victoria was ready to launch a private practice counseling center called Restorative Resilience Counseling. She came to me because she wanted to create a brand that stands apart from other, more clinical counseling businesses, offering a feeling of relational invitation that will be felt positively by diverse populations (genders, races, sexual orientation, worldview).
Victoria wanted her brand to connect people to a feeling of welcome, invitation and to inspire hope.  She really dislikes when counseling websites and marketing materials are too crowded or busy.  She wanted to keep things simple, and built with an intent that it would be streamlined enough to be user friendly for the client.
Strategy:
Because Victoria works with survivors of human trafficking, sexual exploitation and other complex trauma experiences we needed to create a brand that feels safe and inviting for those who have a tendency to overthink, and who are very sensitive to the impact of the world around them.  
We were careful not to use language that is not easily assumed to be tied to any religious or faith-based entity, because her clients, oftentimes, have significant trauma connected to these environments and this is not reflective of the nature of my business's value systems. 
Design:
The brand was created to feel warm and inviting with bright cheerful colors that evoke a sense of hope, connection and resilience.  We used pops of orange and yellow and grounded them with dark navy and a soft aqua.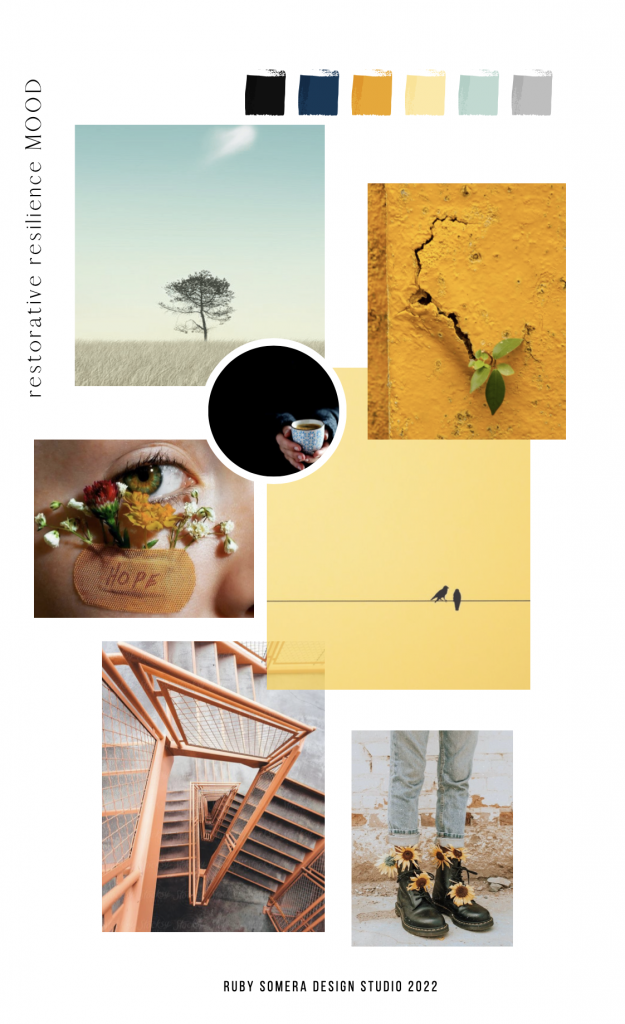 Results:
Together we created a brand that communicates her offer in a way that is clear, inviting and offers consent.  The copy was written to clarify her message and reach the people that need her offers the most.  When someone enters into her online space, they will know what she does, who she does it and for whom.
Brand Position:
Providing an invitation and safe space for people to gain proximity to the difficult parts of life and to discover honor and hope.
Scope of Work:
Brand Strategy
Brand Design
Brand Photography
Website Copy
Website Design