STRATEGY + DESIGN + ACTIVATION

We helped Casey Stevens create a meaningful strategy and design that gives her brand the leverage she needs to elevate and expand her already successful business by creating a brand that is authentic, beautiful and in true alignment with where her business is today..
How can we help you go from where you are now to where you want to be?
Challenge:
Casey Stevens reached out when she made the very courageous decision to elevate her brand identity.  She already had a well established and successful psychotherapy practice, but was ready to take her business to the next level.  Which meant that she had to create a brand that was in alignment with where currently was.
Casey wanted to refocus her business so she could live her soul's highest purpose and attract more of the clients who resonated with her unique approach and offerings.
Strategy:
As a clinically trained psychotherapist who's approach is deeply rooted in the Spiritual realm, it was important to make sure that her message was clear.  She needed a brand that was energetically aligned with her style of therapy while being grounded in years of clinical work.
Design:
The brand design was created to feel soft, welcoming, holistic and grounded.  The color palette has a soft feeling, without being overly pastel, sweet or fluffy.  We focused on using the earth tones and accented it with the soft coral.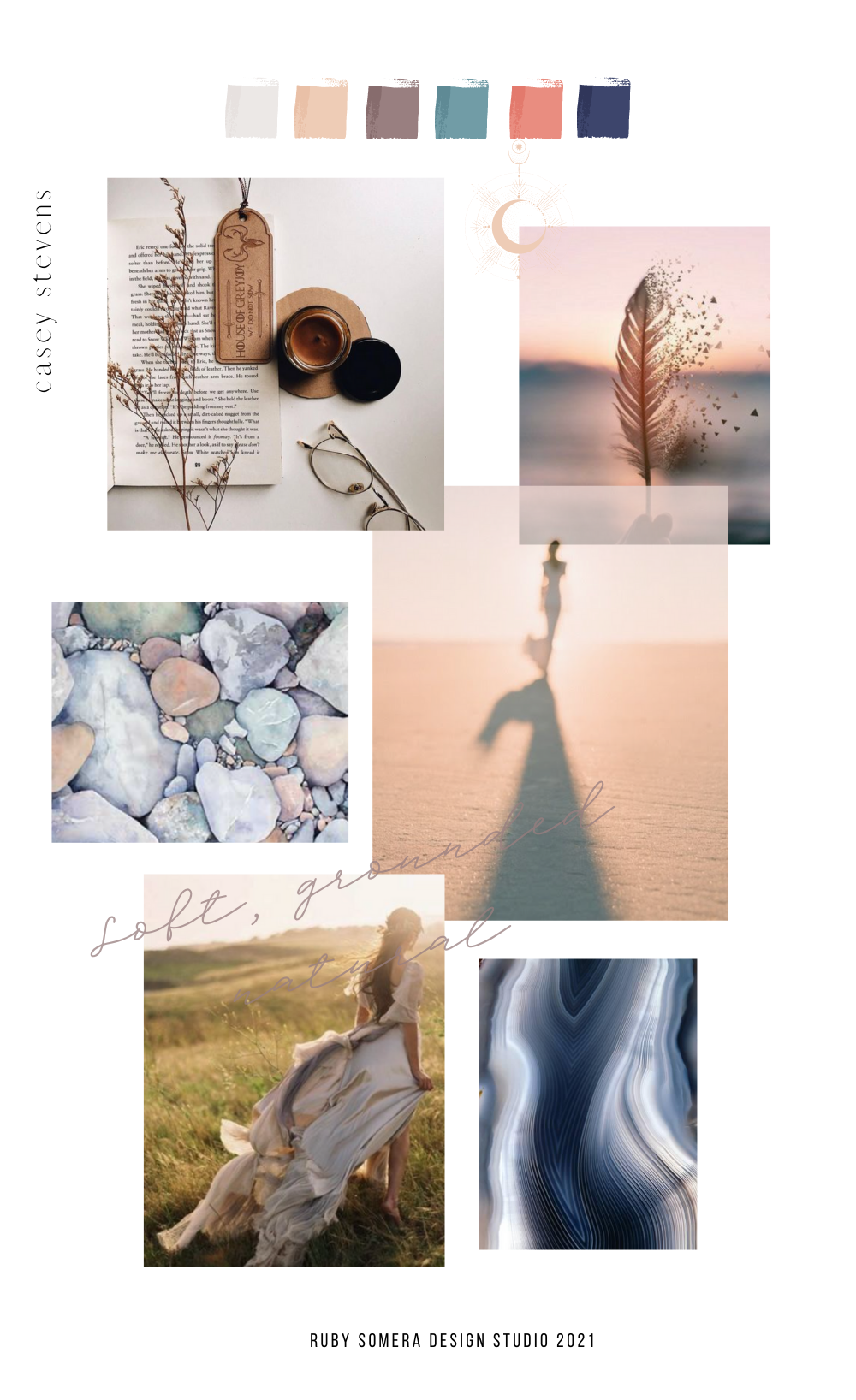 Results:
Casey Stevens relaunched her brand with style, confidence and professionalism.  Not only is her message clear, but her brand is consistent on all platforms.  When someone visits her website you know exactly what she does, how she does it and how it will transform your life.
Casey's true essence is revealed with imagery that is professional, soft and welcoming.  Her brand evokes the exact experience you will have if you decide to work with her.
Brand Position:
Clinically trained, mystically guided.
Scope of Work:
Brand Strategy
Brand Design
Brand Photography
Website Copy
Website Design
Website Wireframe
Content Marketing